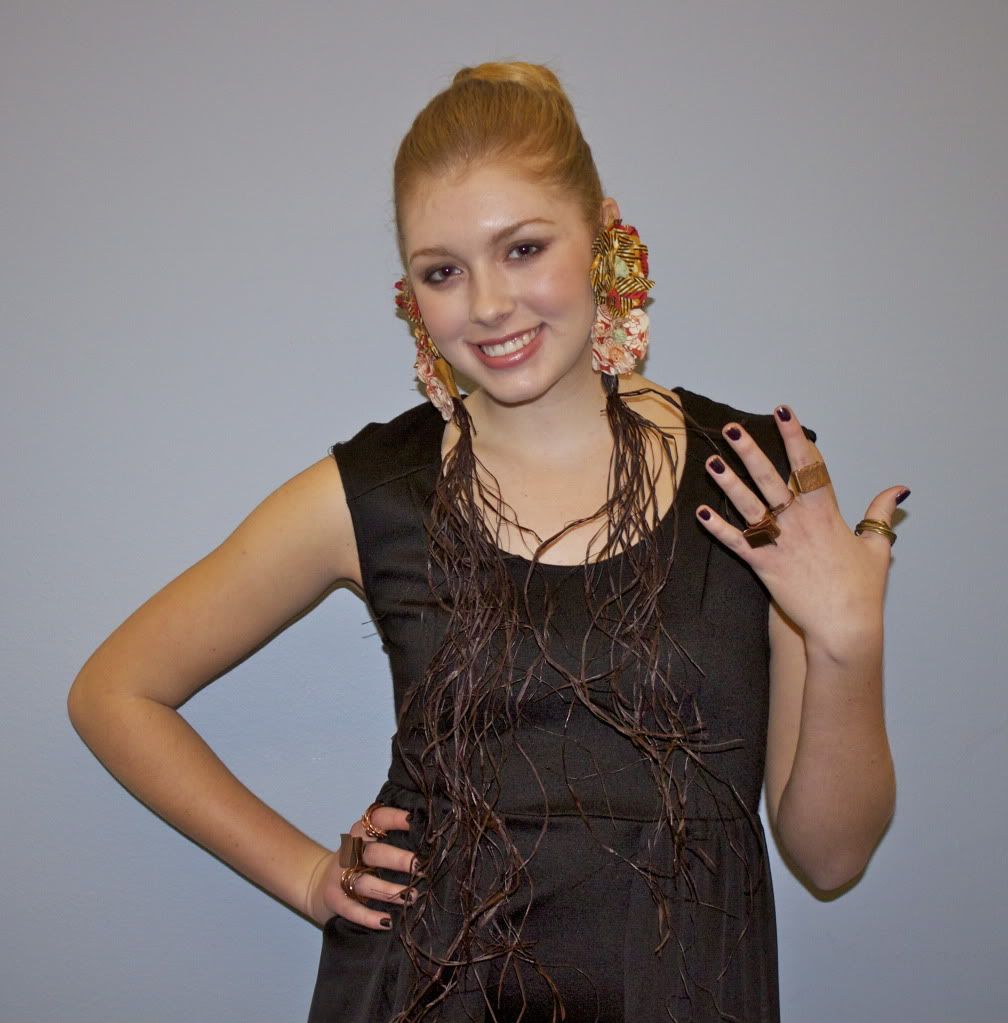 SHEI model wearing Latidoe earrings
Over the weekend, SHEI Magazine held their second Annual Charity Fashion Show. I missed the actually runway show but was able to drop by afterwards to see the different models rotating platforms to display student work. Most everything the models wore was hand crafted by UM students. There was jewelry, clothing, accessories and paintings that some models would held in their hands as a display. The idea was something like a walking breathing exhibition.
I made two pairs of earrings exclusive to the event. Both were big chunky floral earrings with either hanging or wrapped rafia. They're both different from the smaller things I usually make, but I think they turned out pretty interesting. Both were made from a mix of African fabrics and fabric I already had. Even though I didn't stay for long, it was a good event with a good turn out!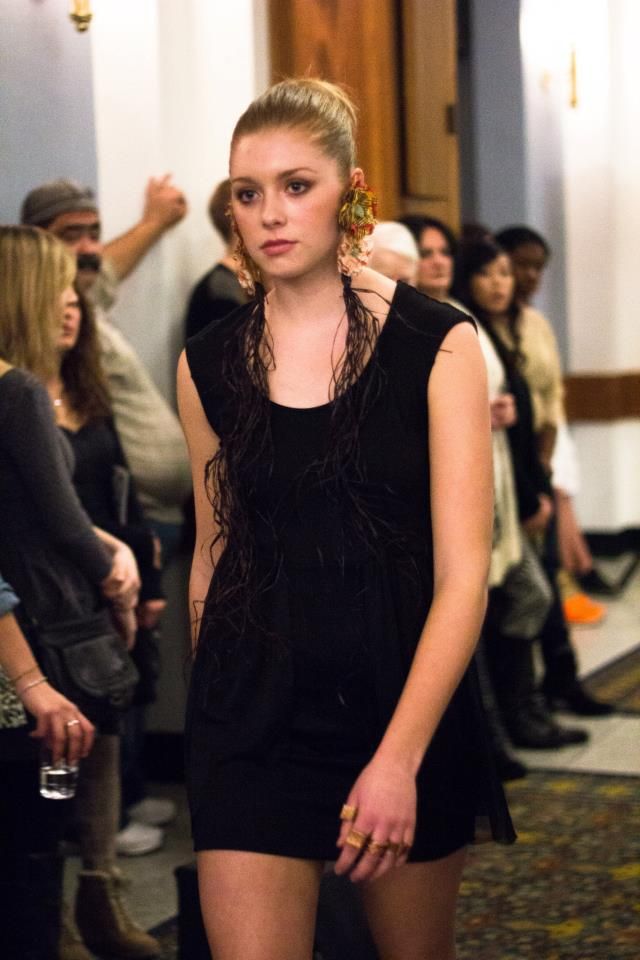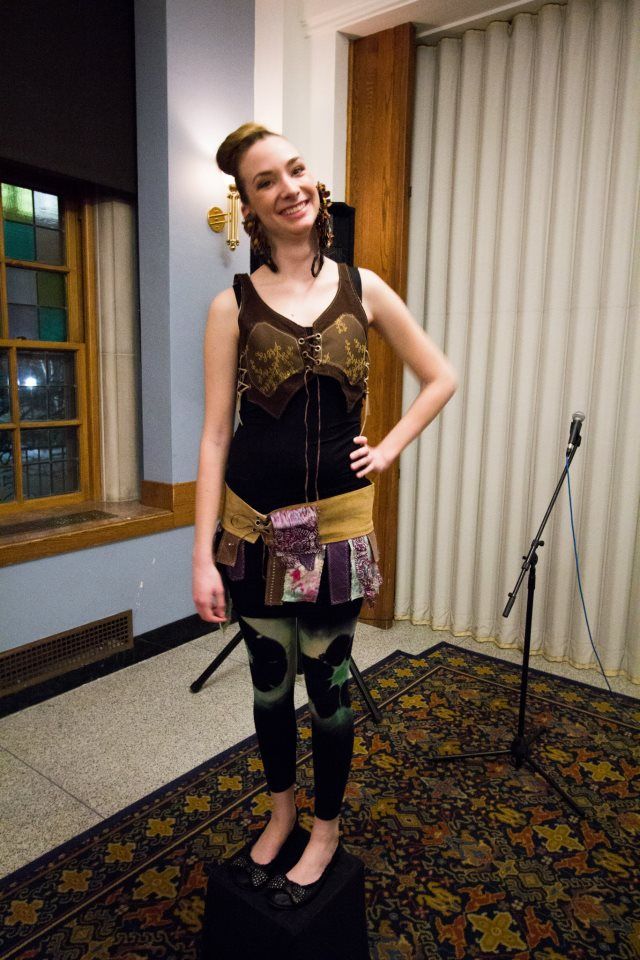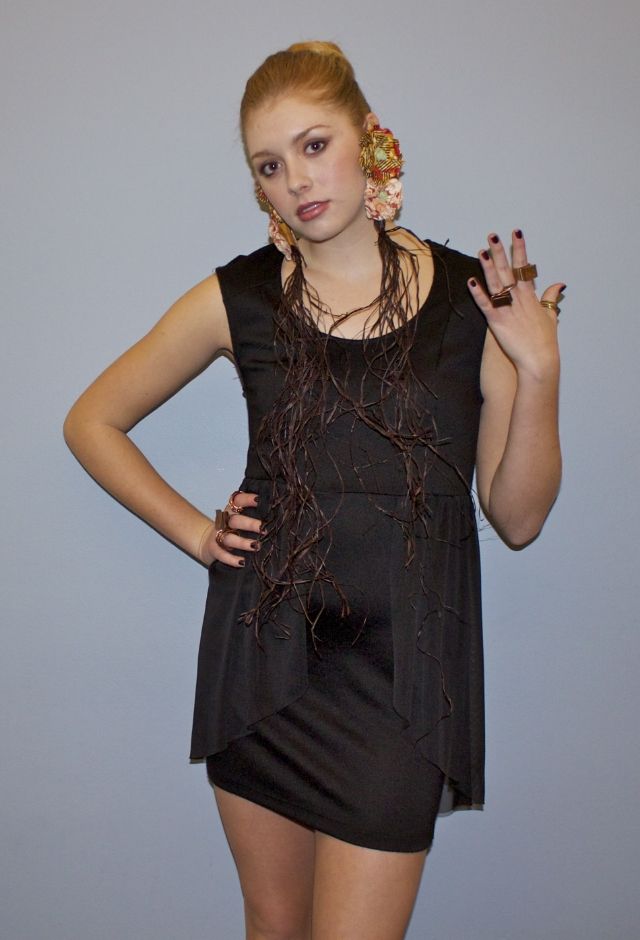 Other pieces from student artists/designers: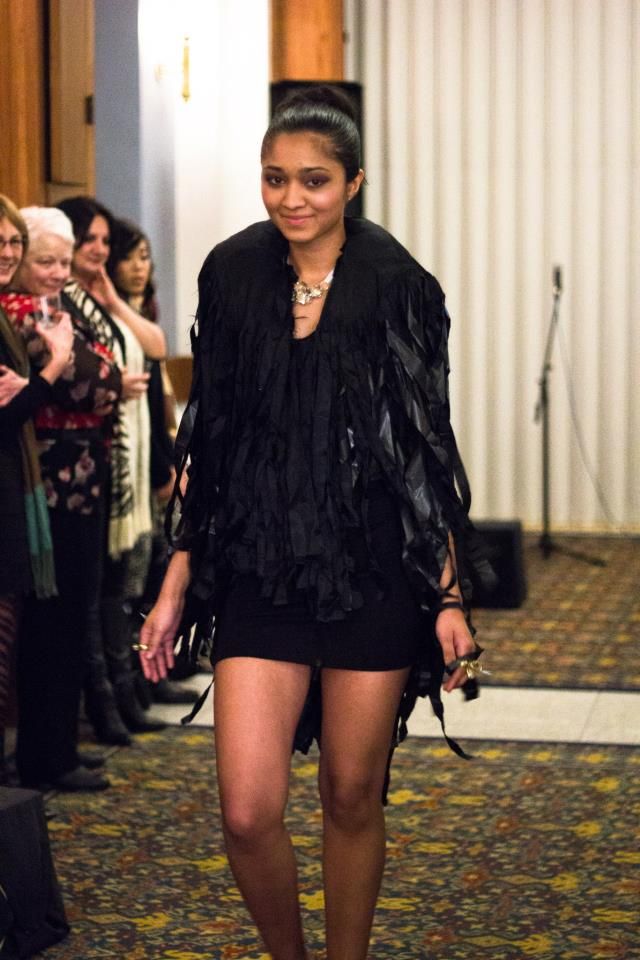 Photo credit: SHEI Magazine