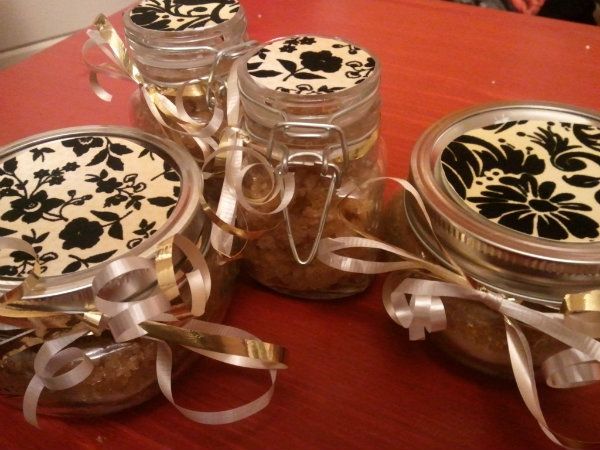 You will need:
Natural Cane Sugar (or fine grain for sensitive skin)
Safflower Oil (or other light oil)
Imitation coconut extract
* Amounts will depend on the sizes of your jars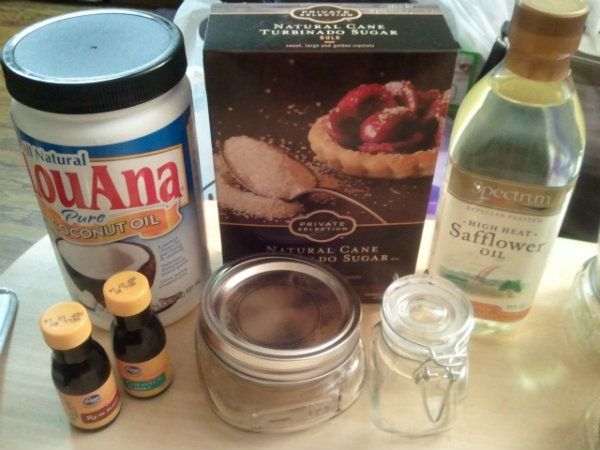 1. Scoop a few spoon fulls of coconut oil into glass jars. Estimate the amount so that it will fill jars up to half way.
2. Melt the coconut oil inside of the jars (I microwaved each for around 15 seconds) so that the surface will be smooth.
3. Let the coconut oil cool and solidify in the fridge for 10-20 minutes.
4. In a
separate
container, pour in 1-2 cups brown sugar (again - depends on size of your jars). Add in about a tablespoon of safflower oil and a teaspoon of honey. Mix well.
5. Add in a teaspoon of coconut extract and teaspoon of rum extract. If the scent is too light, add more.
6. Mix well. If you find the mixture to bee too liquid, add more sugar and mix.
7. Scoop mixture into the jars on top of solidified coconut oil
8. Store at room temperature or in the fridge. To use, mix coconut oil and sugar mixture together before using as a scrub. If stored in the fridge, you will probably have to heat up the contents before mixing.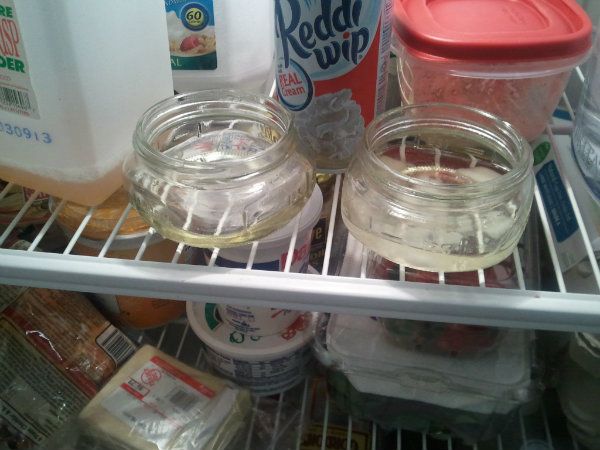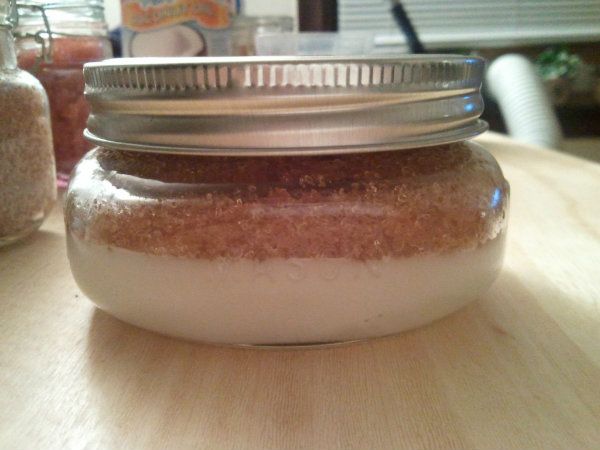 1. In a bowl, pour in as much sugar as you think you will need (I used around a cup).
2. Add a small amount (around teaspoon-tablespoon) of melted coconut oil to sugar and mix.
3. Add tea spoon of honey and mix.
4. For scent, add in a dash of coconut extract to equal parts rum extract.
5. If you find mixture to be too watery, add in as much sugar as needed until you get the texture you prefer.
6. Scoop the sugar mixture into small jars for storage.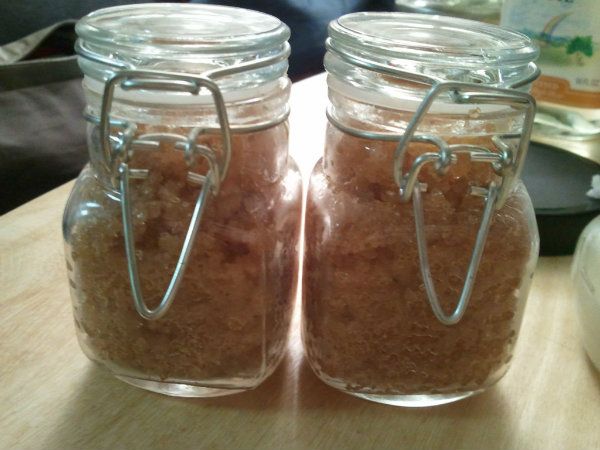 1. Measure out the shape and size you need to cover the lid of your jar and cut out the shape from pretty paper. You can also buy jar labels from craft stores that are already made.
2. Use ribbons to tie around the lid. Perfect for holiday gifts!