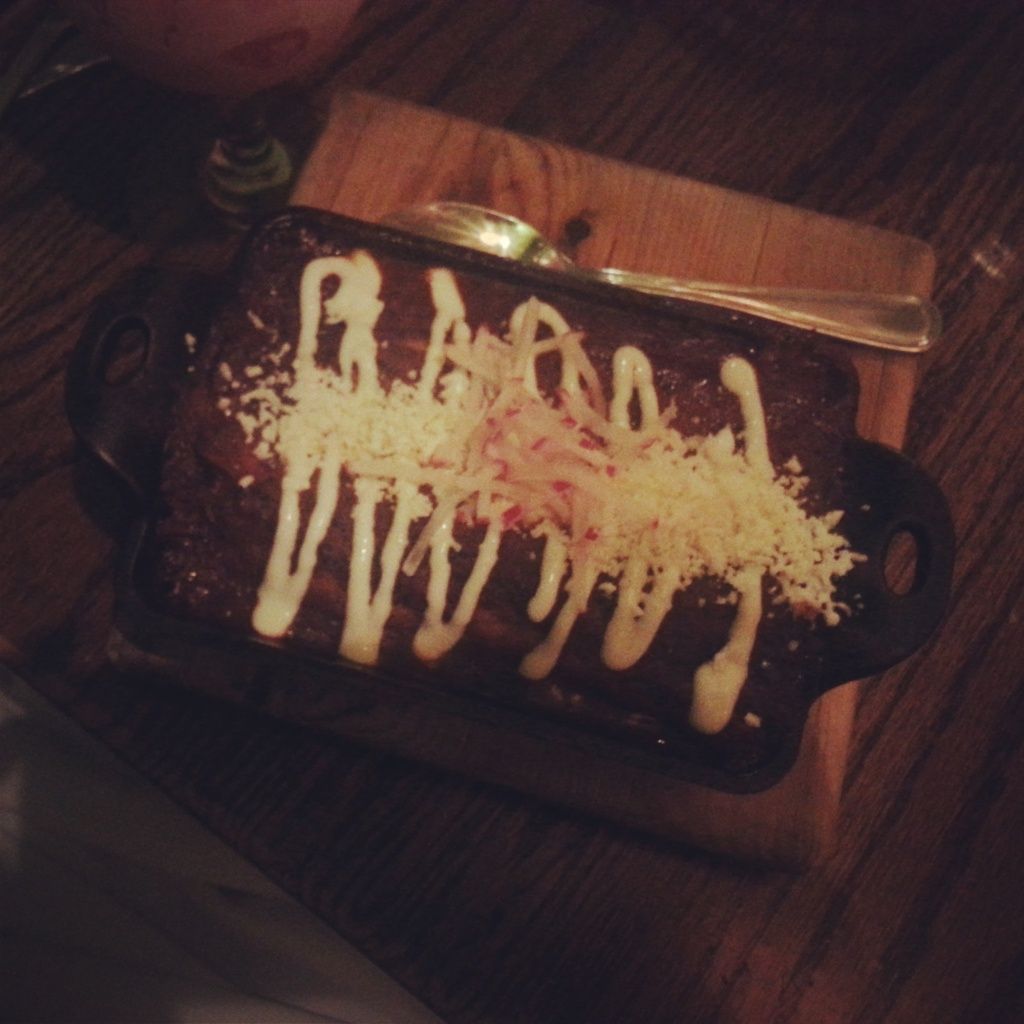 Isalita chicken enchiladas -- with a chocolate red enchilada sauce
It is no surprise that the highlights of my weekend consisted of mostly food--a few fun events...like a tailgate in Ann Arbor as well as an Ok Go concert (I haven't heard their music in such a long time!!)...but all surrounded by good food.
Whenever I go to Ann Arbor there is always a good handful of venues and restaurants that are on my to do list.
Isalita
is one of them! A Mexican inspired restaurant inspired even more so by Pinterest, likely. All the food is very vibrant and colorful, but also good IMO. And of course...the frozen margaritas bring me back to college...in between class sometimes! Partner in crime...you know who you are.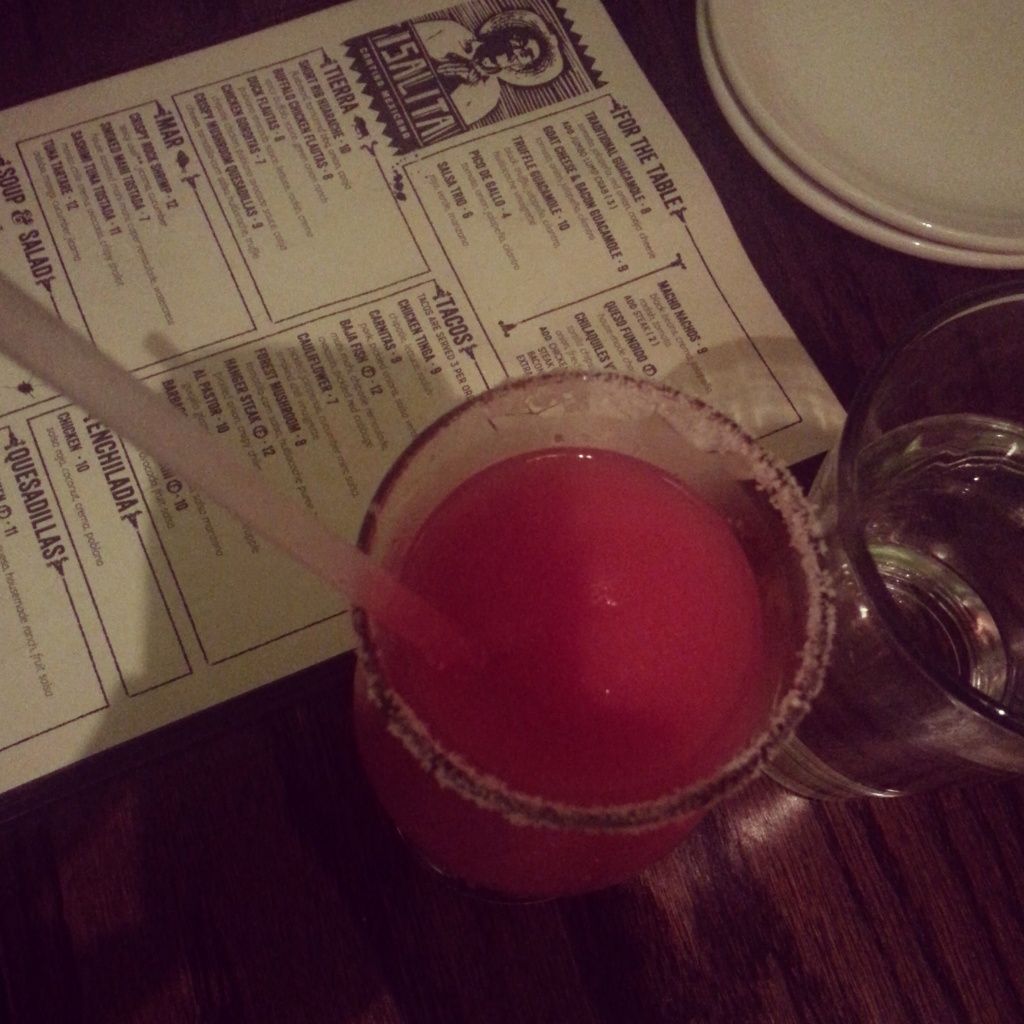 Isalita frozen blood orange margarita with a sugar rim
Homemade pickled radish
I'm not a big fan of pickles...but my friend let us taste her homemade pickled radishes before we left for the concert in Detroit. They are just as vibrant purple as delicious...and according to her, easy to make! Maybe I'll try this recipe one of these days...
Garlic sesame avocado salad.
And to help fill us up on veggies before hitting up the bar food...she also made us this very fancy salad. It pays off having basically chefs as friends!
PJ's Lager House, Detroit
I love trying new restaurants and bars in general -- but especially in Detroit. There are so many little gems tucked away in the corners of the city that are often overlooked I'd say! Before the show we grabbed drinks and food at
PJ's Lager House
. I'd come back here just for the mac and cheese...not one veggie...but very delicious.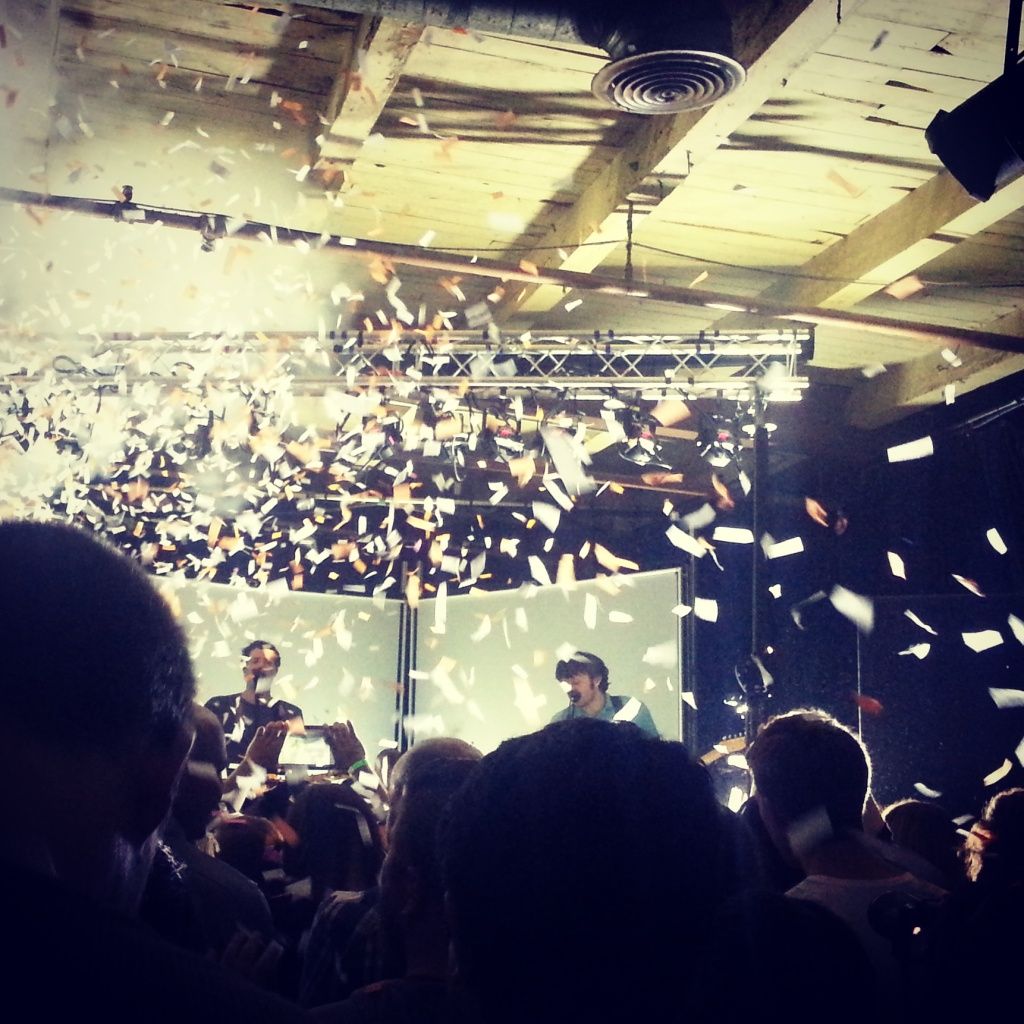 Ok Go
Up close and personal with the lead singer
Last but not least...the concert! We were not very close to the stage...but at some point the lead singer decided to come out amongst the crowd and sing to us from a lot closer. And he just happened to come over right around where we were standing. There was a lot of people -- and it was very fun! It was actually at the Magic Stick, which I always describe as very straight forward and a little sticky. But perfect just the way it is...in all of its stickiness. There was lots of confetti...and lots of good times!