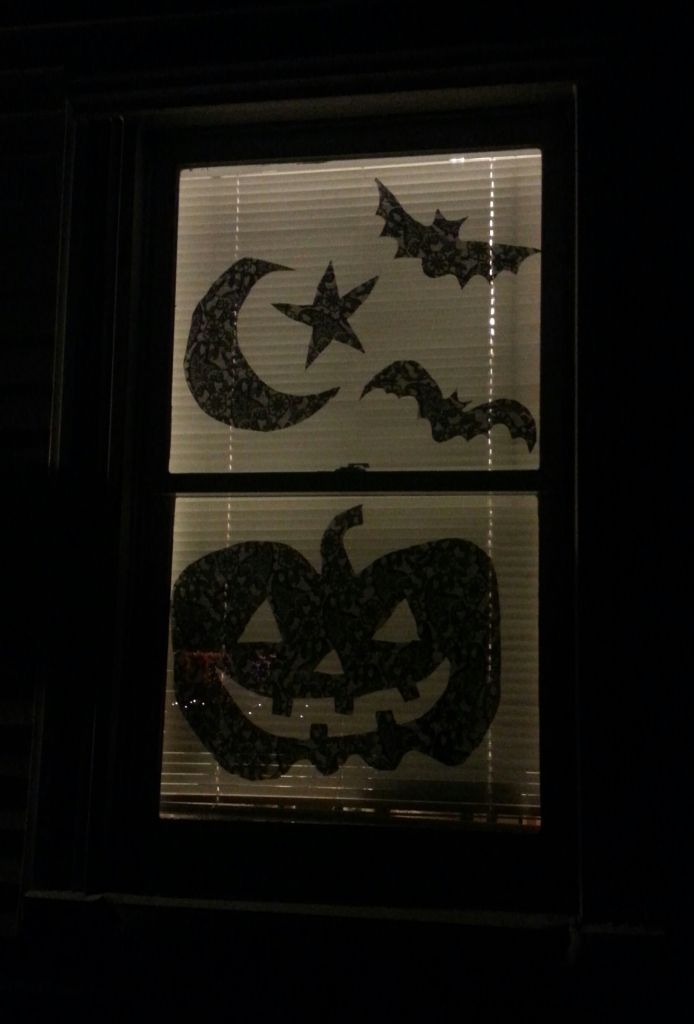 This is a super quick and super cute Halloween DIY...even for the most novice of DIYers.
My mom always makes 'spooky' silhouettes in her windows with black paper. I thought I'd carry on the tradition and do the same -- but instead I used lace black fabric for a bit more spook factor. This is a new house - and this is my first Halloween in my own real house...so I am not stocked up on Halloween decor at all. So this was a good quick and fairly cheap way to decorate the exterior. Along with pumpkins of course.
To start, all you really need is a dark fabric of choice (the Halloween fabrics at Jo-Ann's were on sale, so this cost me under $10 for a yard. Depending on how fancy you go with your fabric, it can cost way less, probably as low as $2-3 a yard. Especially with all of their Jo-Ann's coupons!). You'll also need some tape and fabric scissors.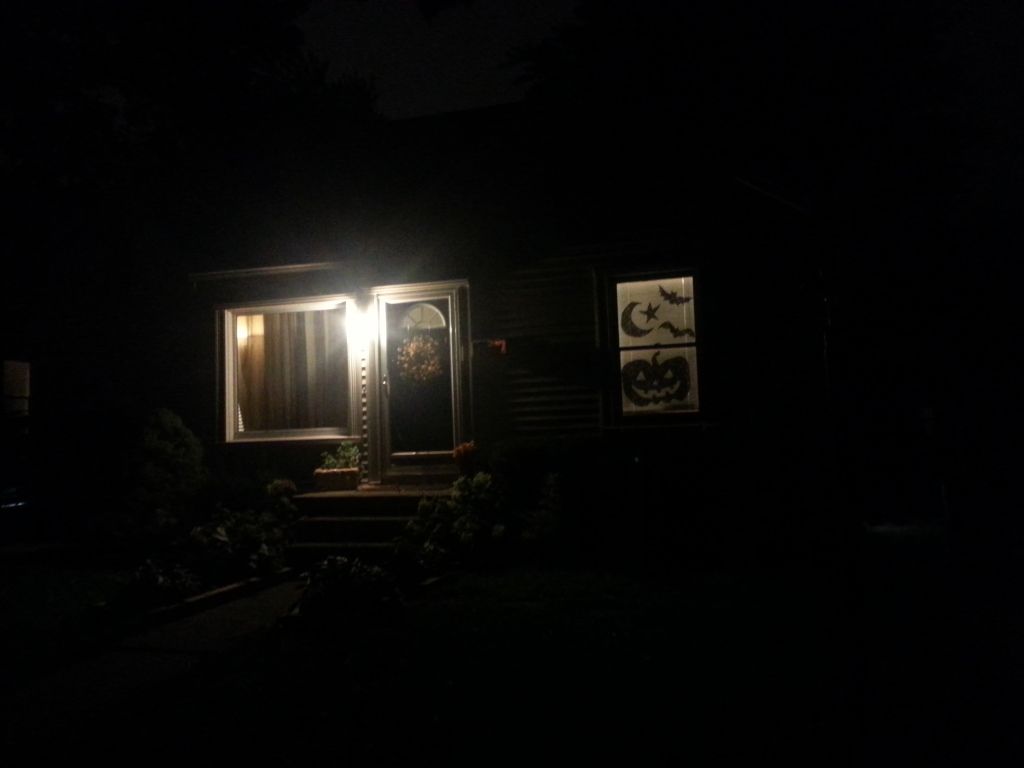 And then you just let your inner creative spirit take off...and cut out ghoulish ghosts, jack-o-lanterns, bats...and whatever else you want peeking through your windows.
There are templates online you can blow up and trace -- but I think monsters become even more monstrous when free styled.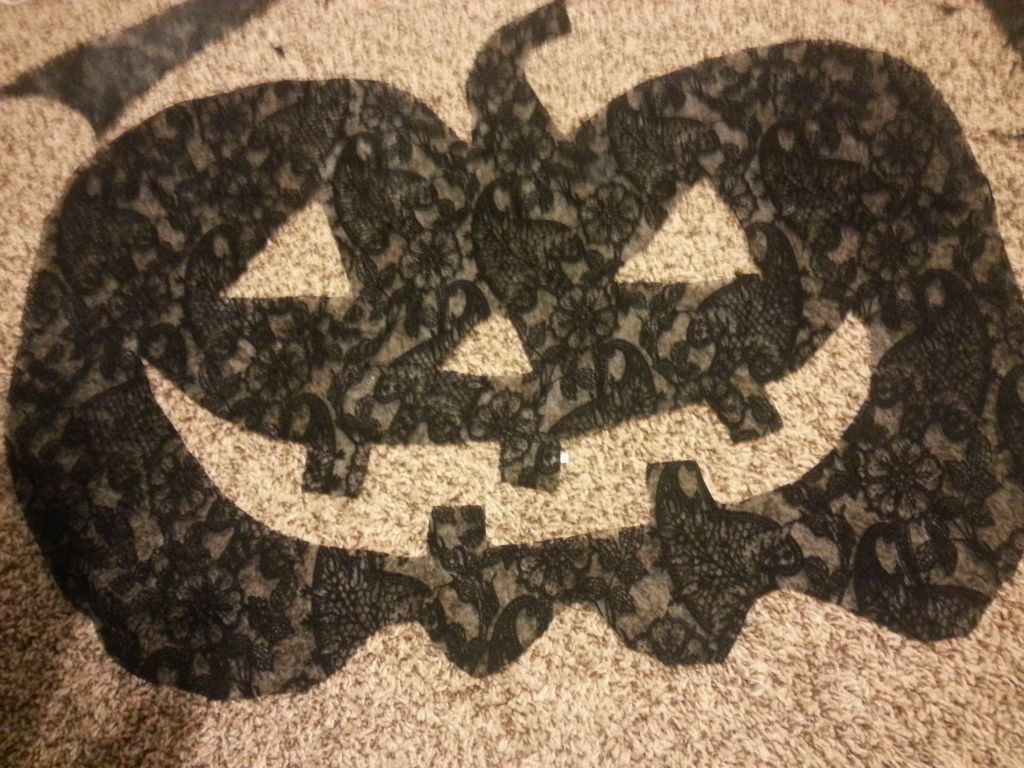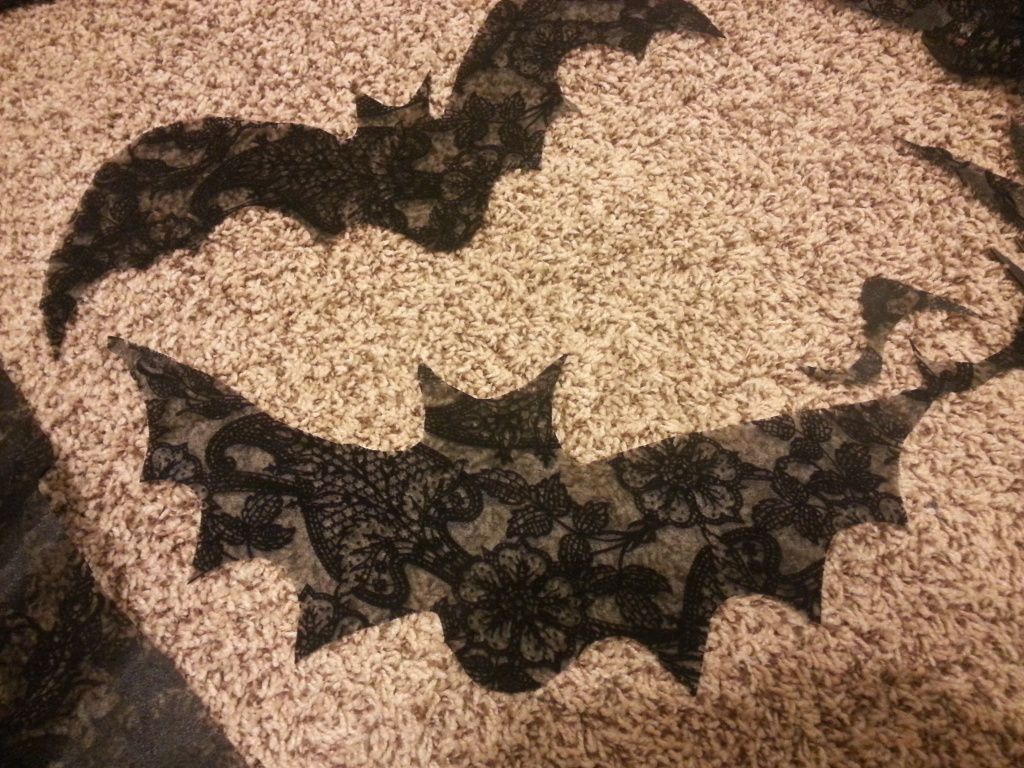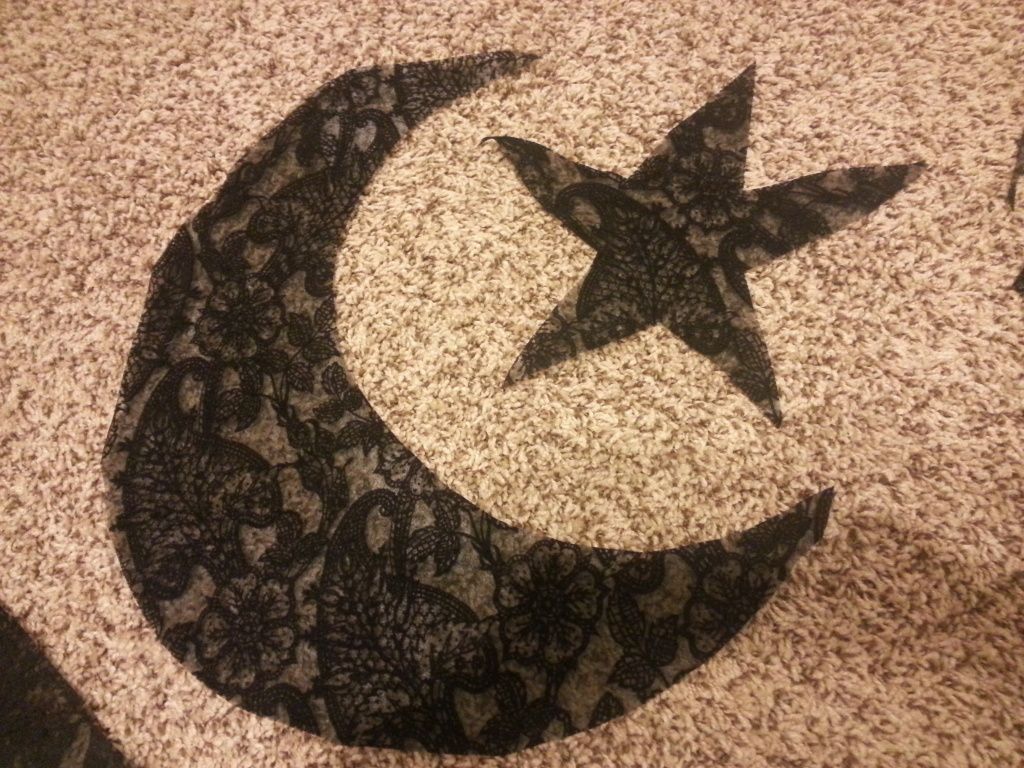 I wanted to make a scary tree and then completely botched it -- so the bf came to rescue and fixed what he could as you can see...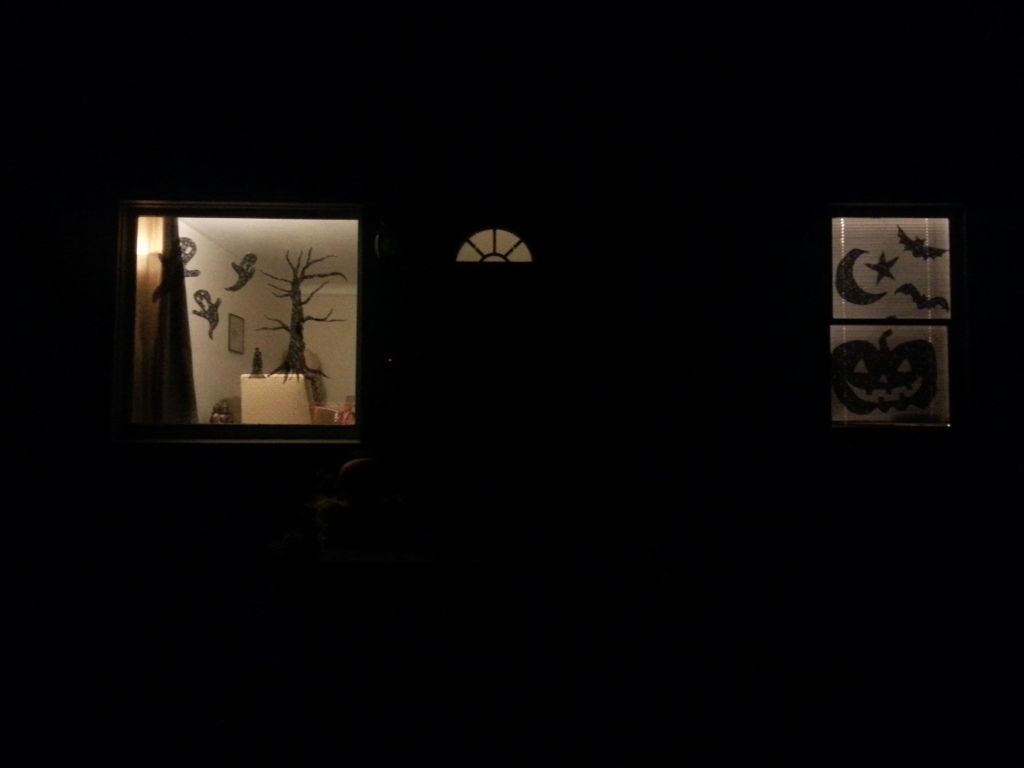 Then tape your fabric silhouette creations to your windows, turn on your lights, and that's it!
Happy Halloween,