My costume
As always the weekend flew by...but my friends and I threw a little halloween party and it was a lot of fun! Also - this was my first year at my own house giving away candy. Considering I worked, then got home around 6:30, then had to get into costume...and plan a party...and open door to trick-or-treaters...it was a bit crazy!
The candy
The bf and I both bought a few bags of candy without necessarily knowing...so in the end we had six big bags of candy. It was A LOT. I was sure we'd have a ton left over...especially considering how freezing it was outside. We ended up getting a lot more trick-or-treaters than I anticipated...so good thing we bought all that. Our candy stash could have also seemed low because I was sneaking handfuls of candy into kids candy bags when I wasn't supposed to. The bf had a (lame) one candy per kid rule. When it was my turn to answer the door I usually defied it. Haha.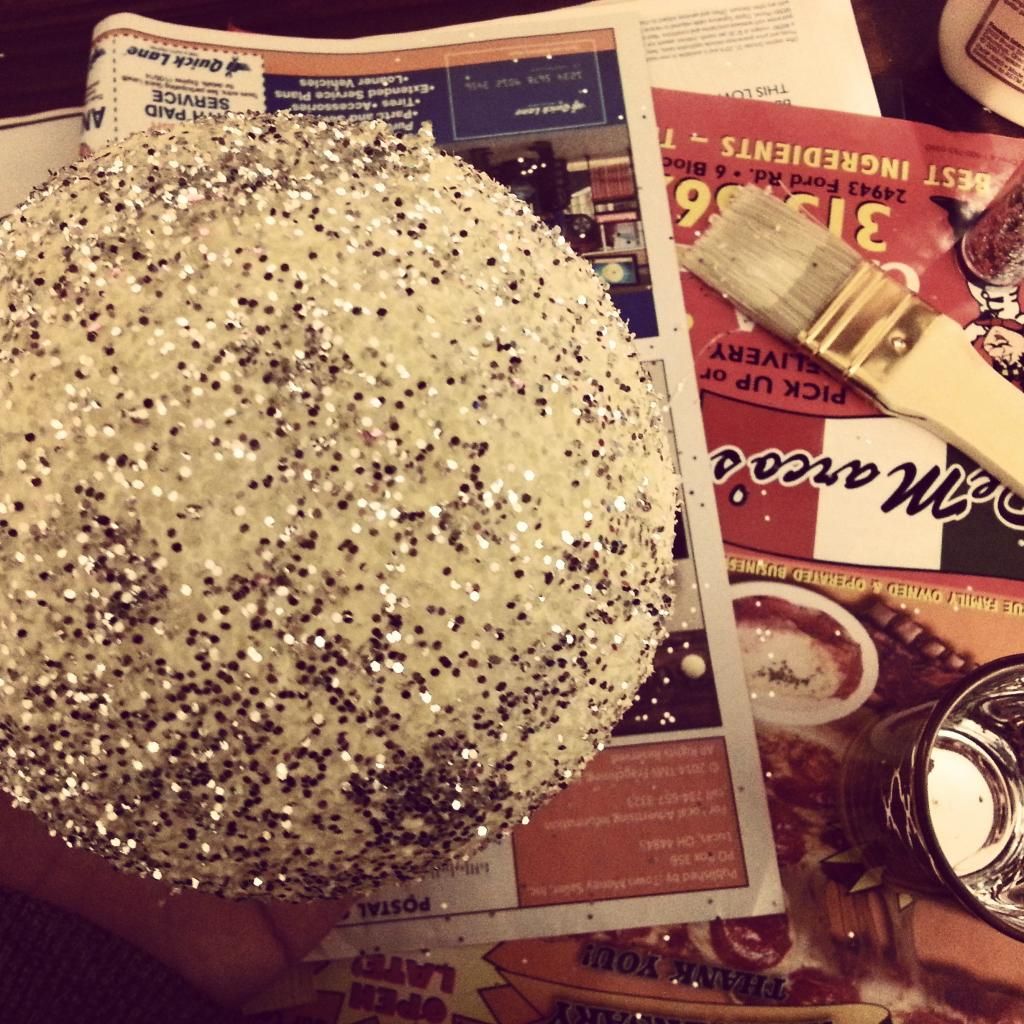 Last minute (the night before) I decided instead of a scuba diver, that I'd be a fortune teller. A good fortune teller needs a crystal ball of course. So I covered a foam ball with glitter and glued it to a shot class for the base. I found cheap funky printed pants and a crop top shirt all for under $20 at TJ Max and paired that with chunky cheap costume jewelry from Meijer -- and head scarf. Then the ensemble was complete!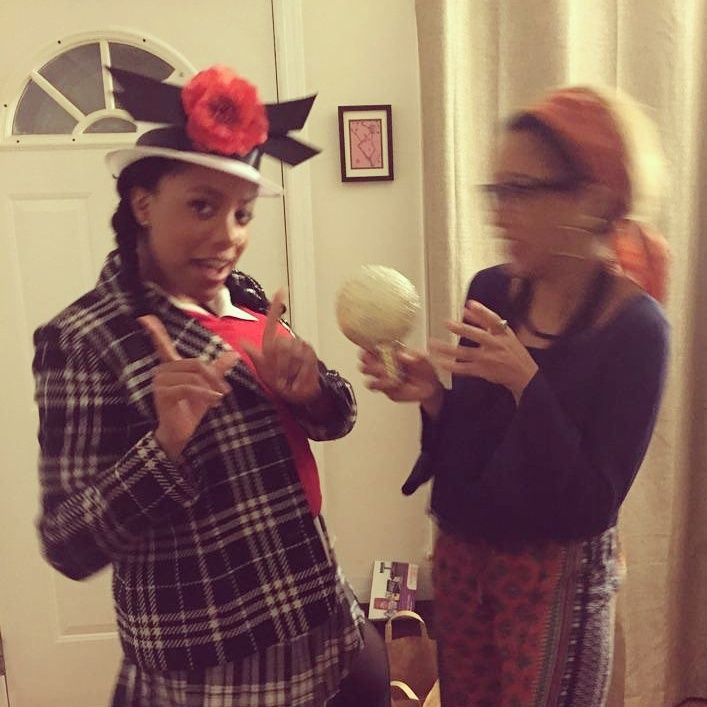 The Rita Way
and her bf came dressed as Dion and Cher from Clueless. It was hilariously perfect and Cher's costume (her bf) was particularly pleasantly awkward...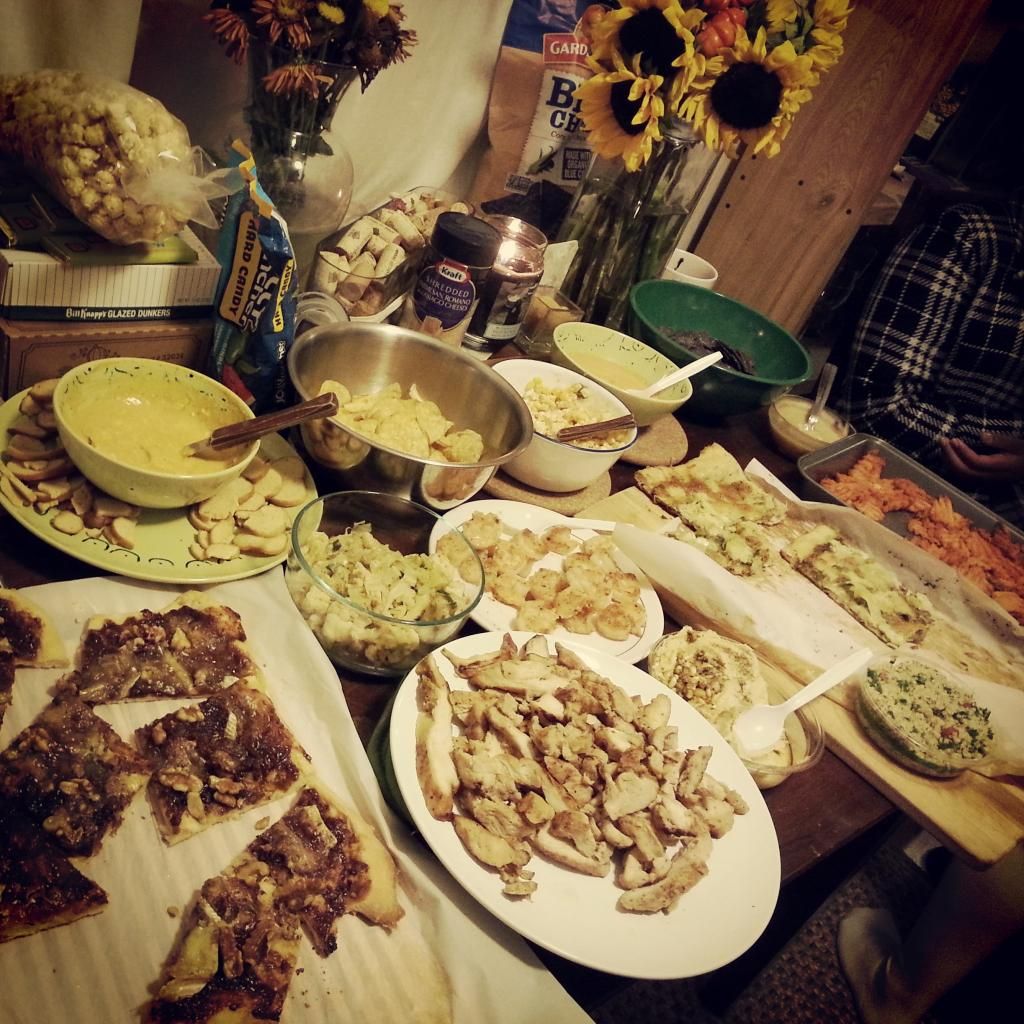 And definitely not least...the FOOD. The menu was pretty elaborate, I might say...we had:
Queso & chips
Pumpkin cream cheese spread with bagel chips
Sweet potato fries & honey mustard
Corn elote dip
Fig, brie & walnut flat bread
Artichoke, green onion & pesto flat bread
And of course...to drink:
Apple cider old fashions
Mulled wine
KBC pumpkin ale
Everything was yum!
The bf and I. He went through a few costume changes...