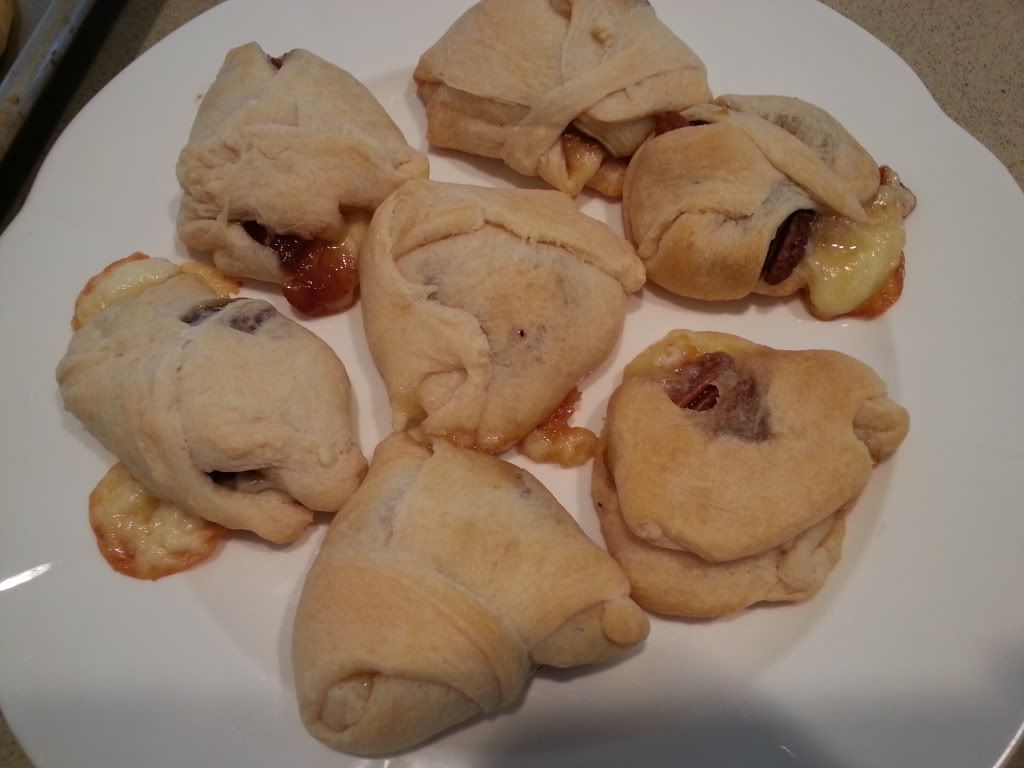 These were the result of an experimental rendition of an already experimental recipe (ok I'm exaggerating a bit) that my cousin found. And they were delightfully delicious and easy to make. A sweet and buttery treat that can pass as a dessert as well if you wanted.
You will need:
Puff pastry
Fig spread
Brie
Whole walnuts
Roll out the pastry dough and cut out around 5 inch triangles. Layer on about a half teaspoon fig spread, a slice of brie, and a walnut.
You can either roll these rugelach cookie style or fold into little diaper-like pockets like we did. No need to be neat--we sure weren't! They will taste good either way.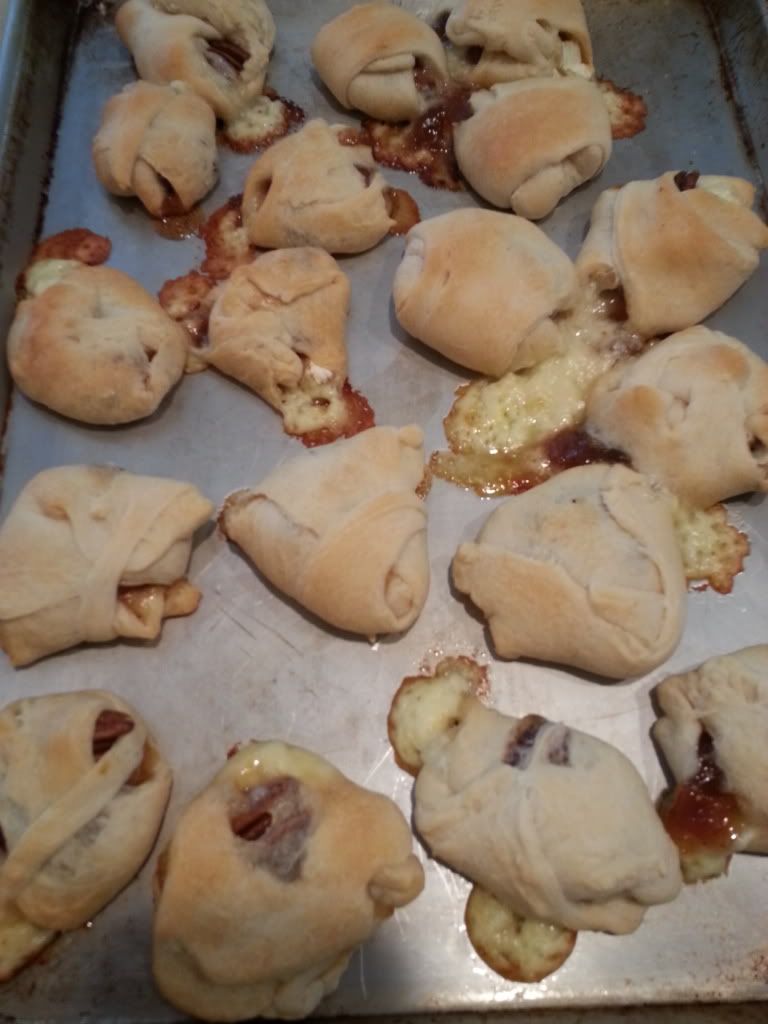 Bake at 375 degrees F. for 10-15 minutes, keeping an eye out until they turn a light gold. Serve on platter and chow down.