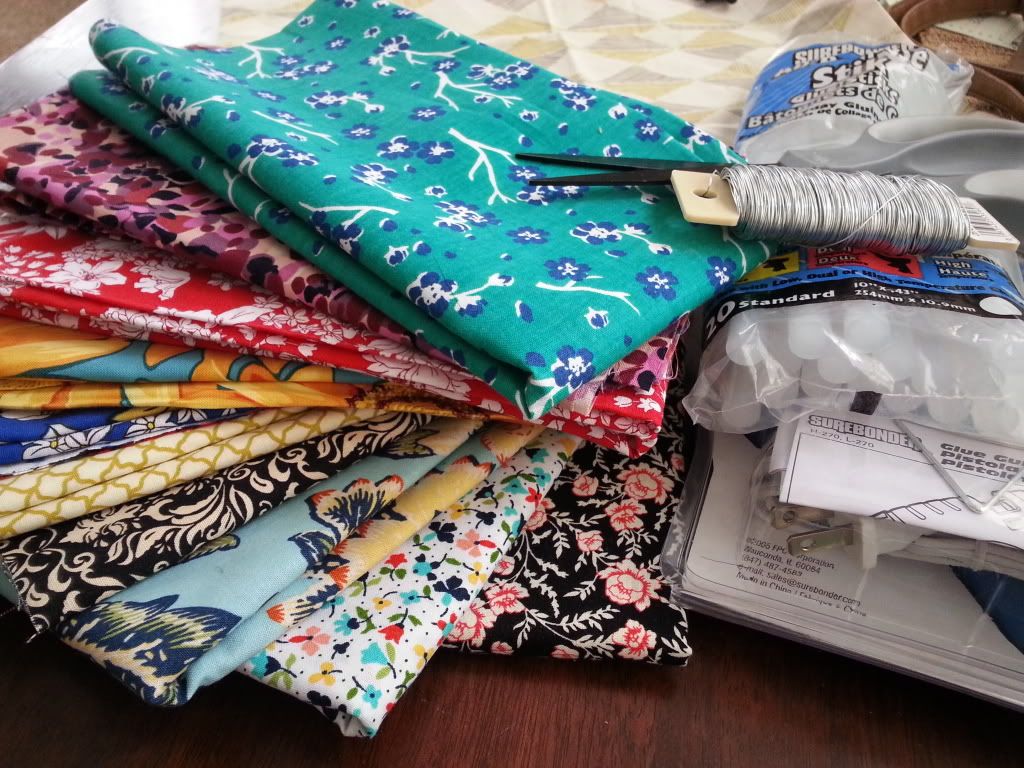 It's been way too long that I've neglected my Etsy store...so I'm working on a new spring/summer floral collection! Get excited.
These are the prints I'll be using...a little bit different than what I normally use. But I thought I'd be different this time around.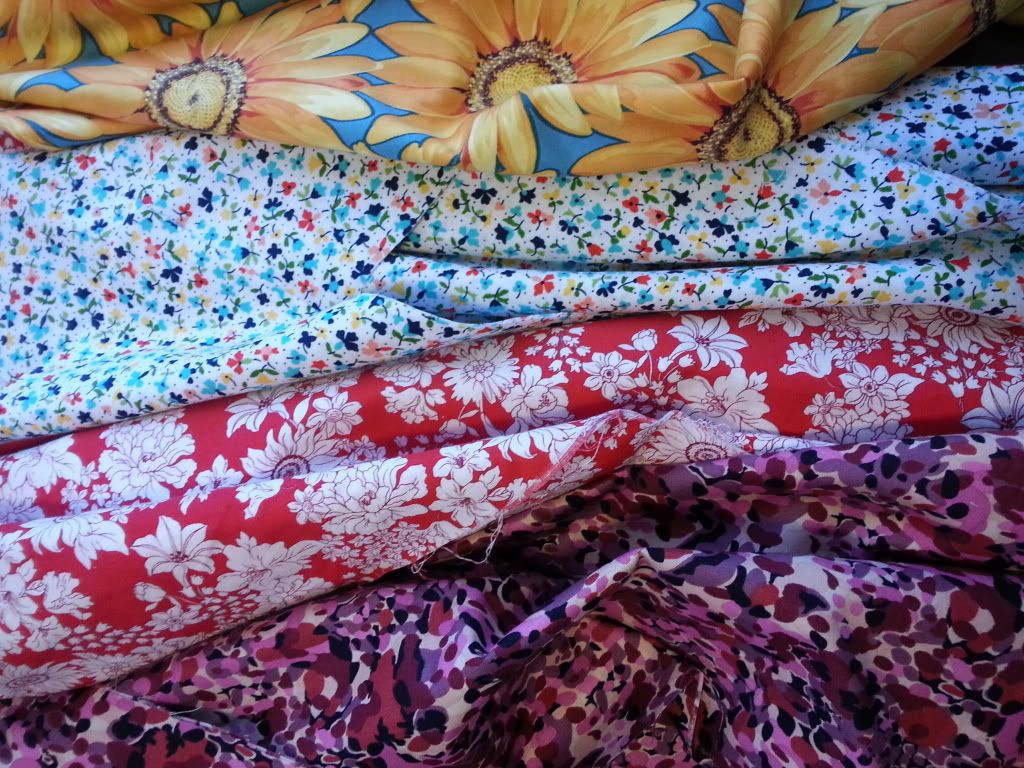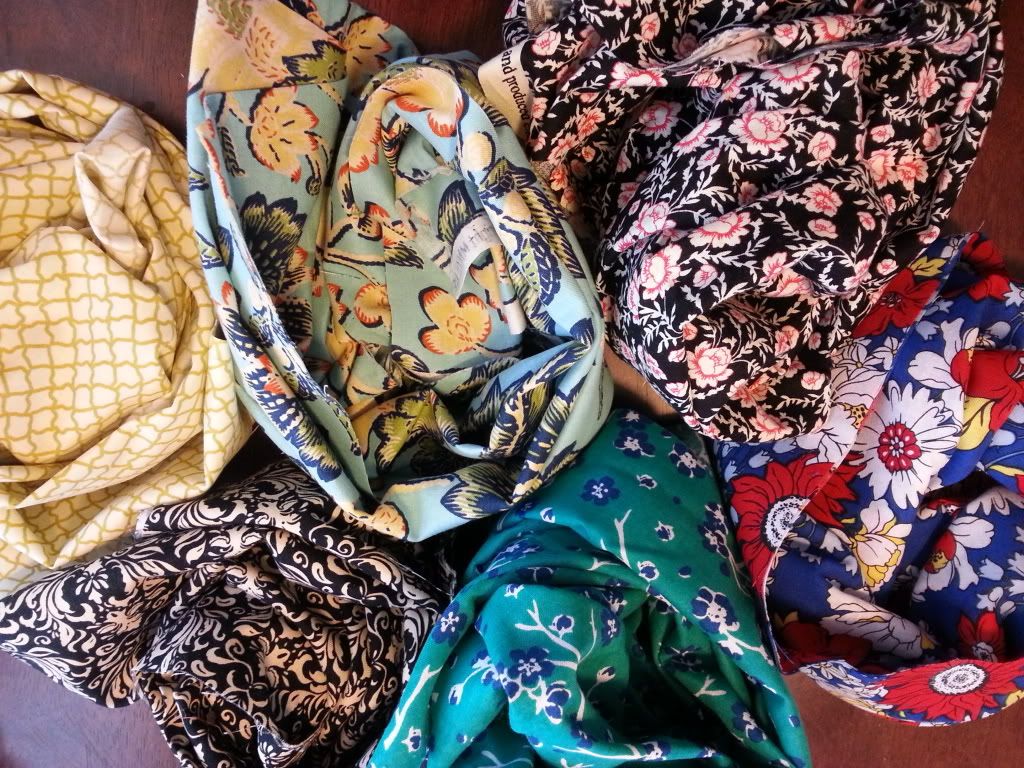 The collection will include a range of hair accessories including
Hair flowers
Scrunchies
Headbands
Pony tail twists
Barrettes
Clips
All including the lovely bright colors of spring and summer. Off I go to finish the prototypes...