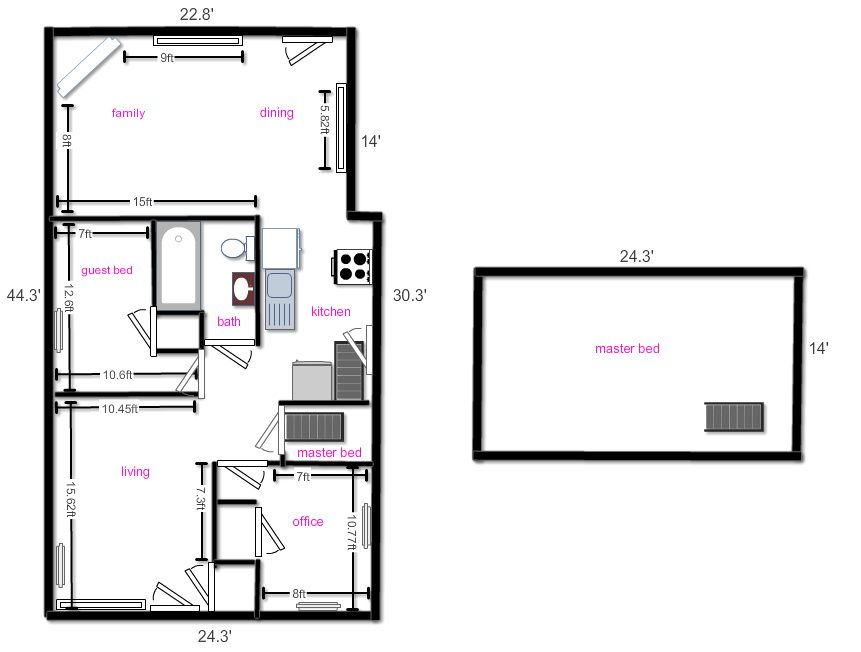 I finally closed on my house and picked up the key yesterday...which means I am officially a homeowner. Which also means my life will officially be swamped with home improvement projects...my favorite :) Which also means that there's a good chance a portion of this blog will now feature blurbs about my latest DIY home projects.
This is a floor plan I made on Floor Planner (smallblueprinter.com) -- it's not as accurately precise as possible, but it's good enough for practical purposes + spacial planning.
It's a small 1940's home with 3 bedrooms (one of which I'll turn into an office), two bathrooms (one in basement) and a cute backyard. There's also a basement which I didn't include in the blueprint. The master bedroom is upstairs which is kind of neat because the bedroom has the whole floor to itself and is spacious, but there's no bathroom up there. Which is a bit of an inconvenience, but I figure eventually it shouldn't be too hard to install a half bath at least.
I'll post up pictures of the actual house soon!