New hair cut! After I washed and restyled at home.
I need to stop being so sporadic with my blogging. Get it together. And post more often.
That being said...this is WAY overdue--but I could not NOT post about my last hair cut...no matter how long ago it was (late November 2014--it's been a few months). Especially considering I blog about hair...and that I rarely trust anyone to cut my hair. And considering that basically every time I've ever walked into a hair salon during my lifespan, I have more often than not walked out on the verge of tears...
This time, there were no tears! I actually was very happy with the result. My friend (who has wavy/slightly curly hair) recommended DYE Salon in Ferndale. It's not far from where I work and it has a nice environment. DYE is also special because they let you select one of several additional services that you get free with the purchase of any service. I chose a free makeup application...because it happened to be a Friday and I had plans to go out after. So I was really hoping it would turn out ok...and it did.
This was very spontaneous. But I had the urge to do something with my hair after having a hair conversation with a friend earlier that day. I was in the area and swung by...and they happened to have an opening and fit me in within the hour with very little wait time.
To make this whole thing less risky, I decided to get a straight style done. I think this may be the trick from now on...because I'm very particular when it comes to curly styling. I really don't like when my curls are too short. I feel like what is the point of having hair that looks 2 inches long when it's actually 10 inches long? Might as well just do a TWA again...so if it's curly, I always stretch my curls. And I think most stylists (outside of natural hair salons...which I've never experienced) likely don't know how to do that. So now I know...straight styling at a mainstream salon is always safer.
My goal was to get a short hair cut / long bob. Not that I look anything like T Swizzle...but I wanted a haircut similar to this (minus the short bangs):
My services included:
Hair cut/style -- $55
Blow out/style -- $10
Deep conditioning treatment -- $20
Makeup application -- $0
So my total damage was about $90 with tip. Kind of a lot...but really not too bad considering I was very happy with the cut, got a free service, and my hair hadn't felt as healthy in a long time. The stylist was also very nice and got my hair straighter than I probably ever could. I'm not sure how much the deep treatment made a difference, but my hair felt very soft and very healthy. In retrospect...I should have asked which products she used to style. But I forgot. Sorry...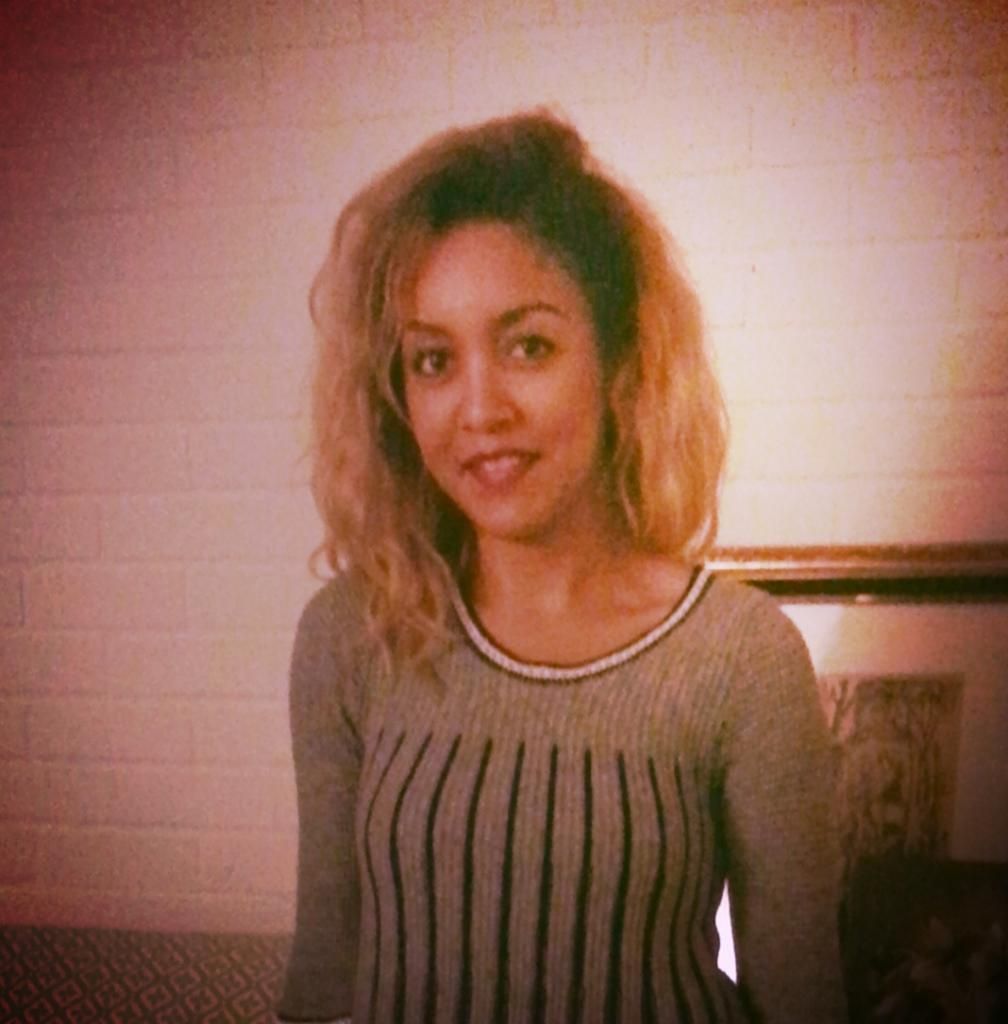 A few weeks before salon visit. My ends were so fried.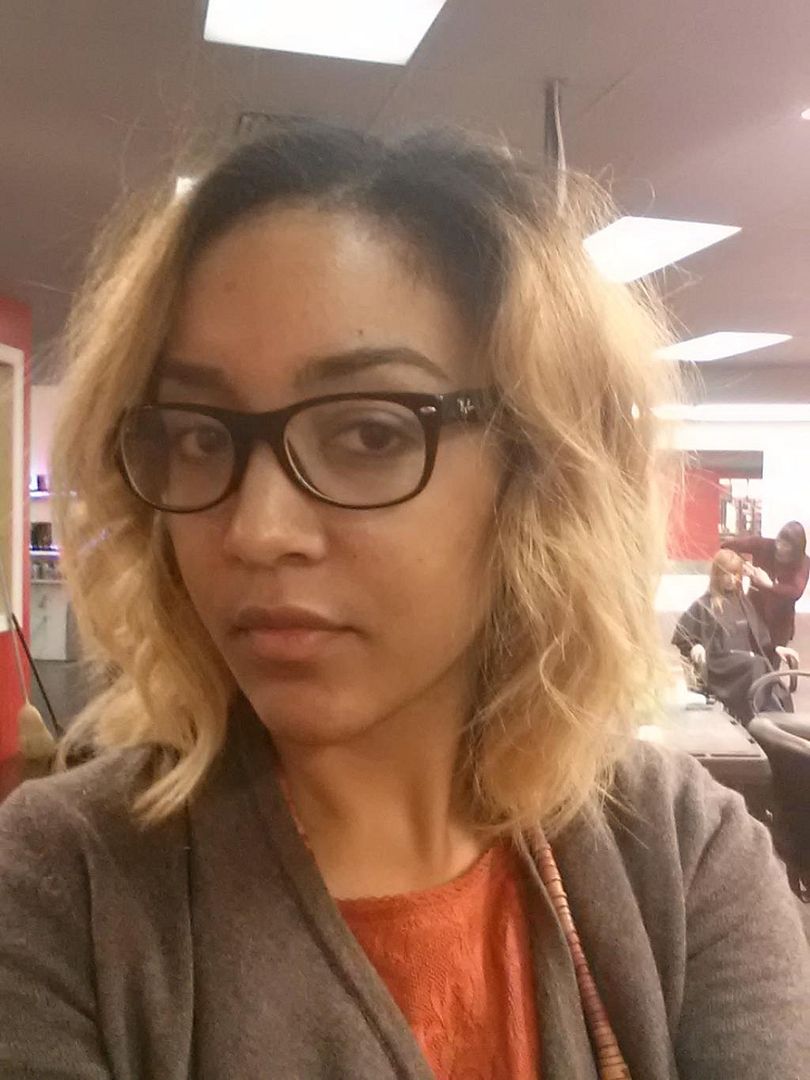 At the salon, right after being styled.
Personally, I felt like it was a little bit flat. I like a lot of volume and the stylist got my roots so straight that my hair was very flat on my head and so ridiculously soft and slippery it didn't even feel like my hair. Once she put some curls/waves in it, I liked it a bit better. But I like it better, actually, when I style it...for the volume (picture at the top).
Also, after watching her straighten my hair...I kind of changed my straightening method. I can post a tutorial later. But
how I straighten 4A hair
is definitely quite different now! Tutorial coming soon...
If you're looking for a good haircut...I recommend DYE in Ferndale!