Beauty vlogger (and good friend!)
The Rita Way
recently put in these gorgeous Senegalese Twists! I think hers might have actually been thicker than , but she used far less hair. Her and her mom did it themselves -- I've never done Senegalese twists on my own, but she told me it's fairly easy.
We both agree -- the twists are stunning and really cut back time in the morning from not having to style your hair. BUT they can be a bit annoying because it's harder to get to parts of your scalp. I found washing to be a challenge and they sometimes made my scalp itchy. But...accept the good with the bad, right?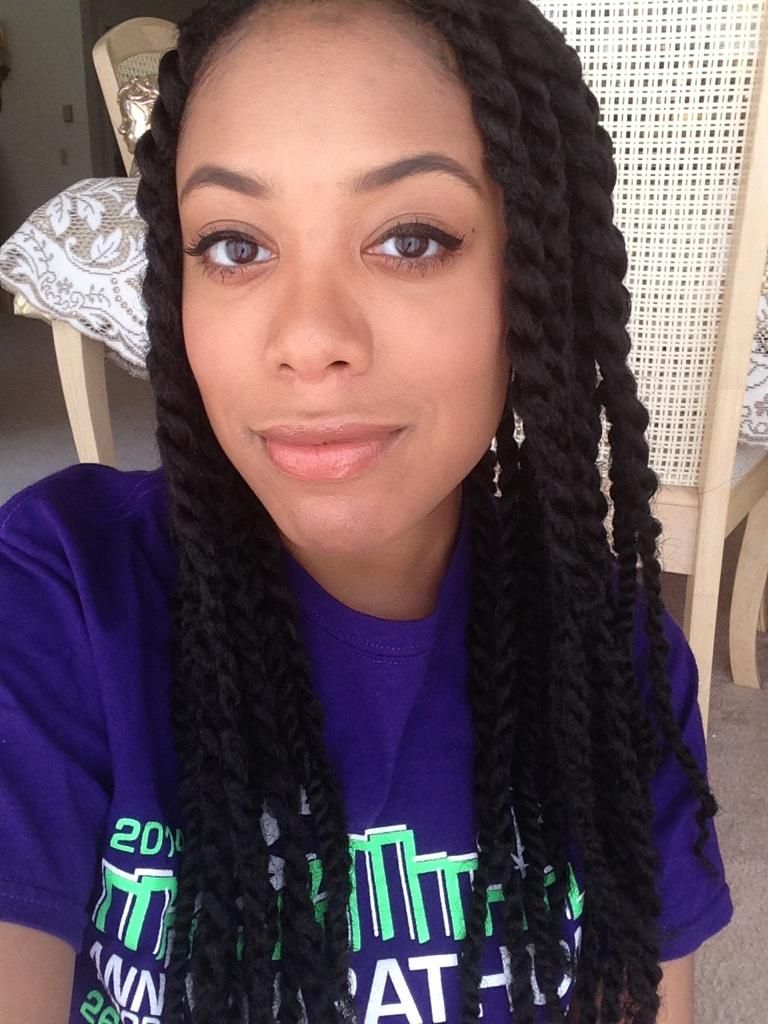 Ok, maybe I'm biased because she's one of my college besties...but I love her, her hair, and her videos!
Check out
The Rita Way's channel here
for her latest online shopping haul video. If you're on the look out for new beauty + wardrobe items for the Summer, Rita's your go-to girl.