Photo credit: carmenvogue.blogspot.com, naturalhairwoman.com
I. Love. These. Especially on hair battle days when it's me against the curls. I've been stocking up on scarves this Summer. I probably have more head scarves than any one person needs to own, but I like having a lot of colors and head/hair scarves are semi hard to find. You can find them in the mall or department stores but they're usually priced way higher then I'd like to spend on hair accessories.
GOOD NEWS (for hair scarf searchers in the NJ/PA area) is I've found the head scarf jackpot. There's a vintage store in New Hope, PA called Night Bird Vintage Clothing and not only are they full of oldies clothing, they have these huge buckets full of vintage scarves all around $5 each -- which I think is a good price. I've been there twice this Summer and each time I've walked out with a couple of new scarves.
The beginning of my hair scarf collection: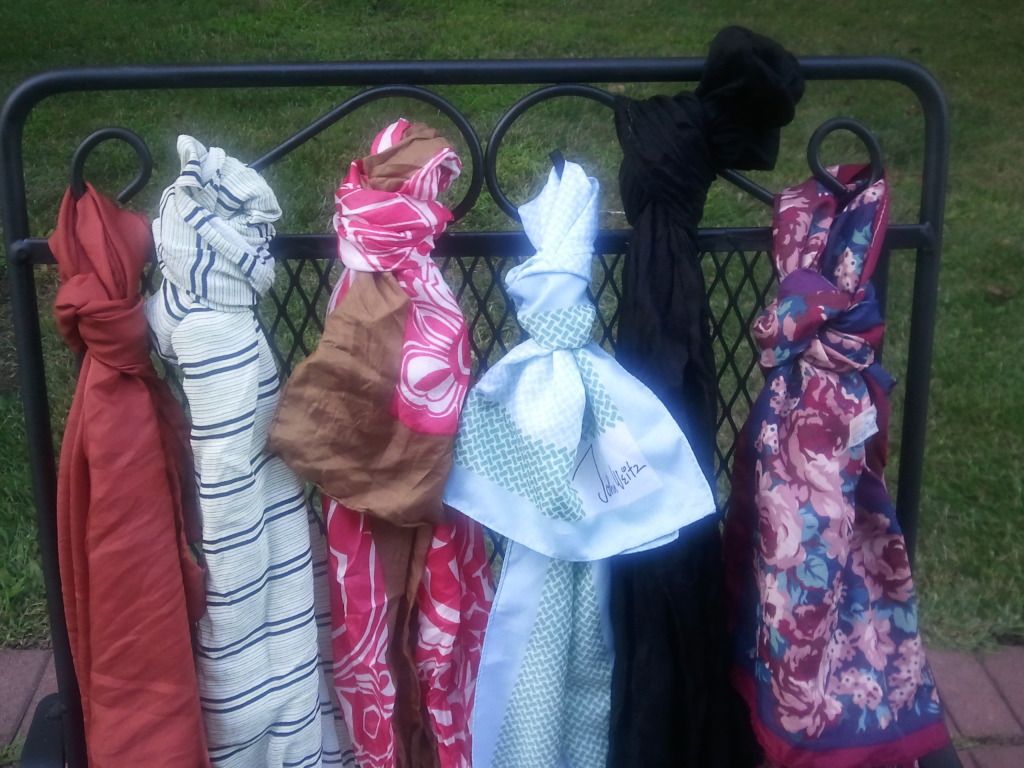 Two of my favorite go-to scarf styles:
1. NEFERTITI: Wrap the scarf around your hair leaving out your bangs. Tie a bow or make a knot near your bangs and then pull at the back to expand the scarf to cover more of your hair. Tuck in out-of-place curls for a Nefertiti look.
2. SCARF BAND: Tie your hair into a puff/bun/high pony. Use the scarf instead of a head band and bobby pins to secure loose hairs.
If you're ever scarf hunting in New Hope look for: