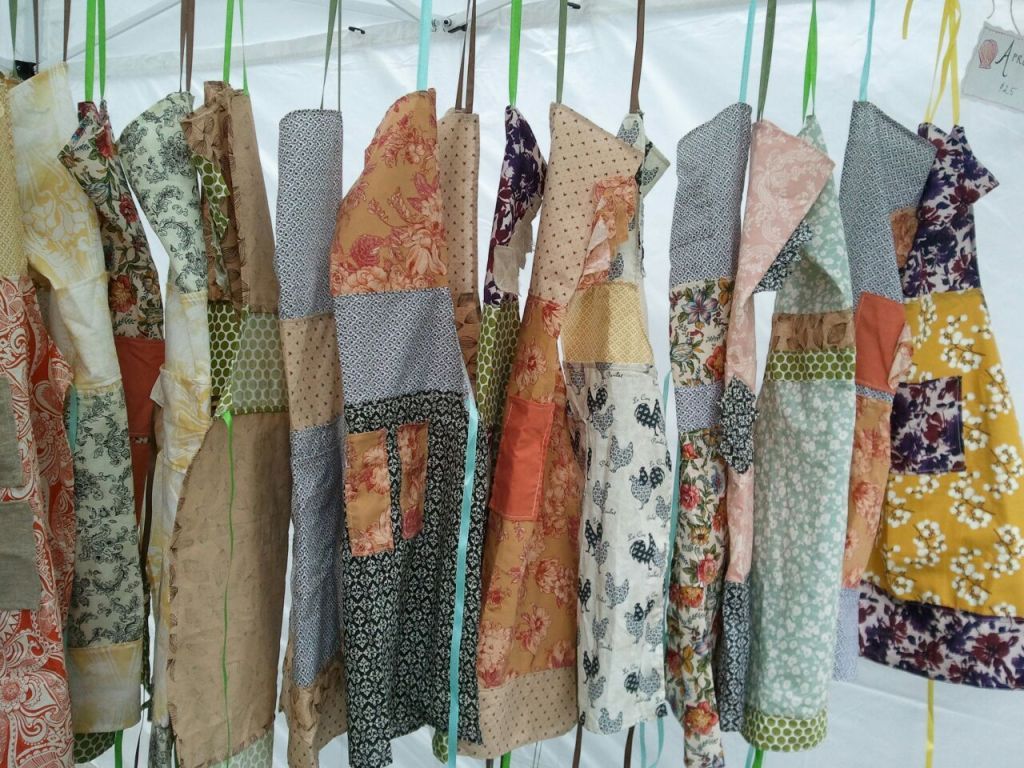 Messy with Charm Aprons, $25
Yesterday was the art show in East Brunswick at the municipal center pond. Was a lot of fun! This was my first show and it went very well. I may do another one in a couple weeks...we will see. Some artists don't bother with art shows because they think the income at the end of the day isn't worth all of the work that goes into it. It's true -- shows are a lot of work. My mom had a ceramic booth (I'll post pictures of her stuff later) and we were both up super late/early the night before packing things, finishing up last minute pieces, figuring out the display set up, and folding up the EZ-ups (that aren't entirely so easy to set up).
Even though prep time can be painstaking, I still enjoy art shows and think it would be a good experience to do one again. I also liked hearing feedback from the people buying my stuff -- they gave me some good ideas and advice. I never thought of art shows as being so resourceful, but they are actually good networking opportunities. You can stash hand fulls of business cards, meet tons of people and talk to tons of artists working in similar or entirely different mediums.
After all of the positive feedback at the show...I decided to make an ETSY shop. Barely anything is up yet...but if you're feeling curious you can find La ti Doe items at:
Some other La ti Doe items at the show (and soon to be on etsy):
the Cute as a Button Collection
Small Earrings, $3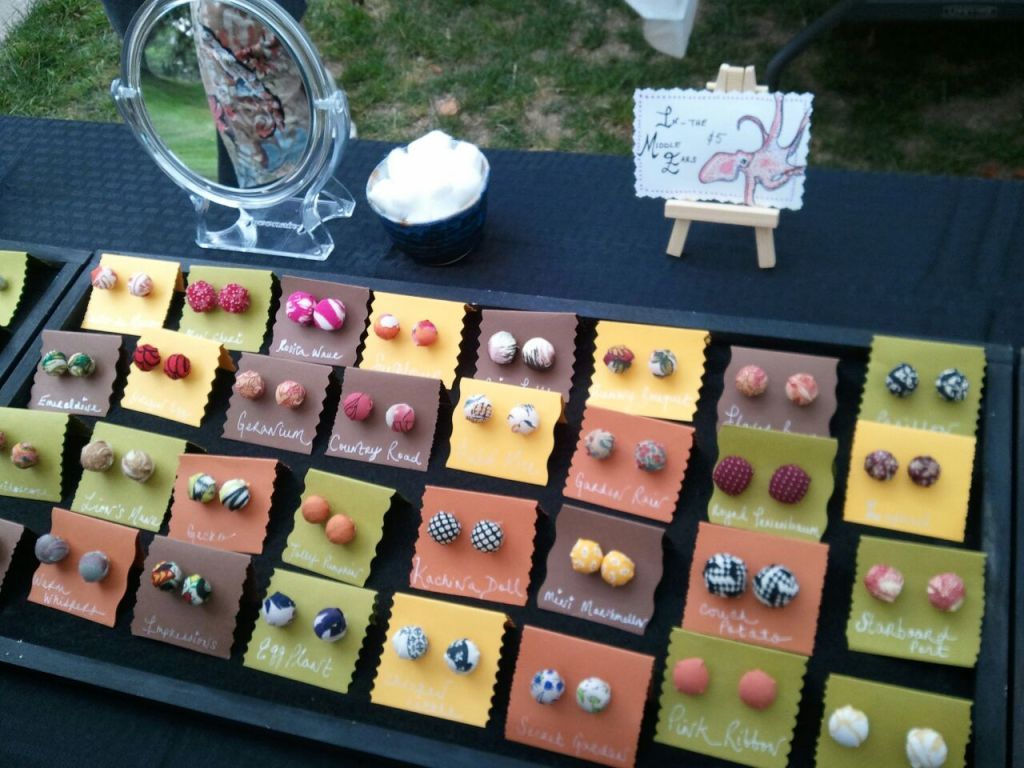 In the Middle earrings, $5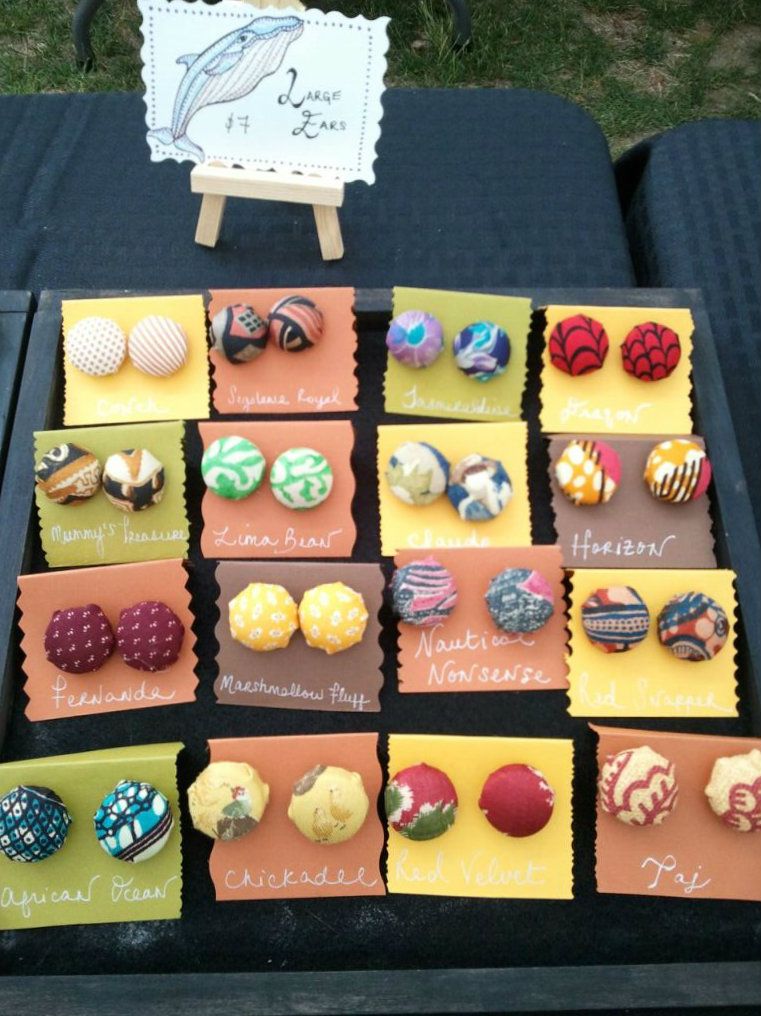 Large Earrings, $7
Thought Books