...And I've reached my goal!
So it's finally been a year. Now that the time has passed, it feels like it flew by. Although, I will admit, I've had plenty of impatient days where I felt like just shaving all of my hair off again or throwing on a wig or stepping back in the shower and doing my hair all over again. At the moment, I think I am at a pretty awkward length, but there are good days, too. I am more conscious of hair health now than I was before the BC, so I am more careful about moisturizing and covering my hair at night. I can't say it is growing faster, but I can say that now I am retaining more length, that used to just break off. It's been fun and challenging experimenting with different products. I'm excited about seeing the growth progress over the next year so I can try out new longer styles. I find myself just wearing it out a lot because I don't know what to do with it. I am waiting as patiently as possible for the day when I can just tie my hair up in a scrunchy and be lazy.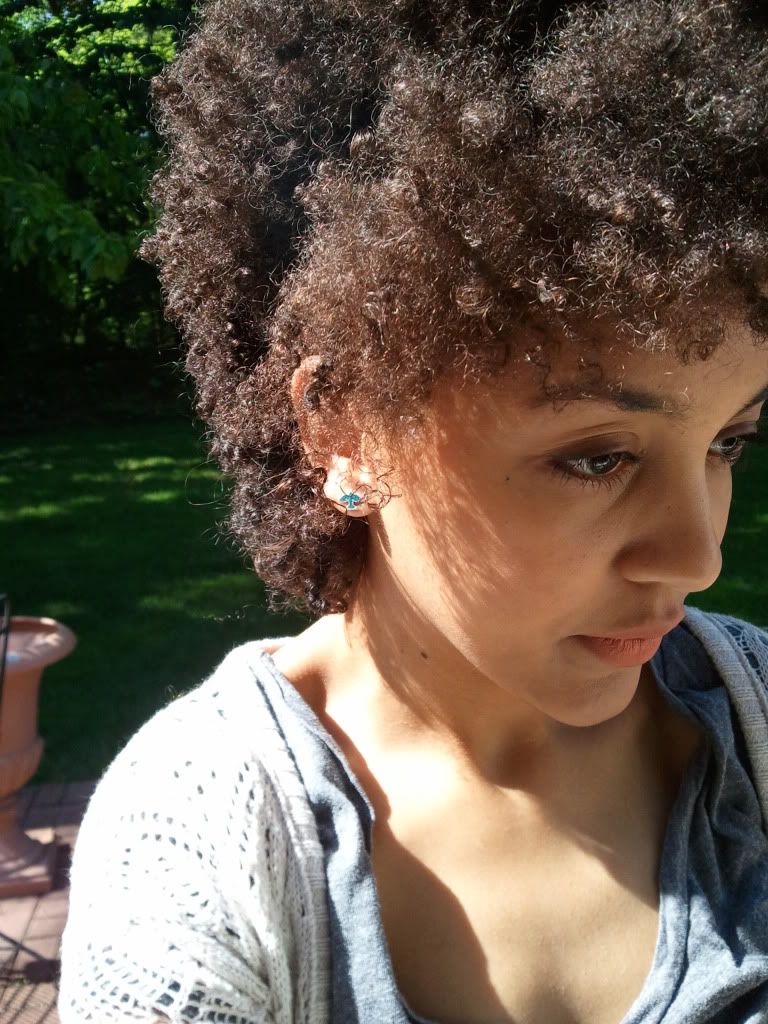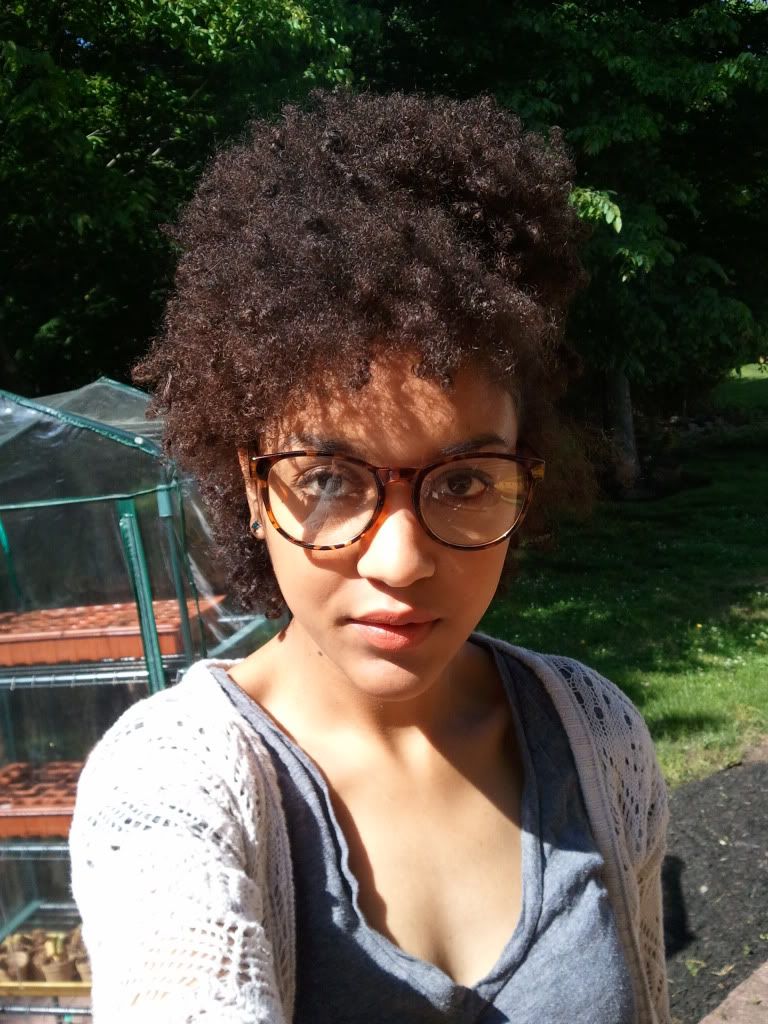 Photos above:
My hair has grown about 6'' in length, possibly more. I don't want to do an exact length check right now because I will be measuring my hair in June, anyway (every 2 months).
Style:
I tried out something new. I just separated out my bangs and then bobby pinned from ear to ear in place of where a head band would be. Was going for a fro-hawky look. Isn't exactly a faux-hawk, but I think it looks okay. Only took about 5 minutes and made crazy 3-day hair look slightly less out of control.
Color:
It's hardly noticeable, but about a month ago I dyed my hair using a box color. I forget the exact shade, but it was a color by L'Oreal Paris Superior Preference and it was one of the medium/dark brown shades. I couldn't notice the difference until my naturally darker roots started growing in. It's only about a shade lighter but the color is a little more noticeable in bright light. Next time, I'll probably go to a salon.
Regimen:
Shampoo Trader Joe's Balanced Moisturizing Nourish Spa Shampoo, at least 1x/week
Conditioner Yes to Carrots Pampering Conditioner, 1-3x/week
Leave in Kinky Curly Knot Today
Styling product Eco Styler with Moroccan Argan Oil Gel
Sealant an argan oil based product