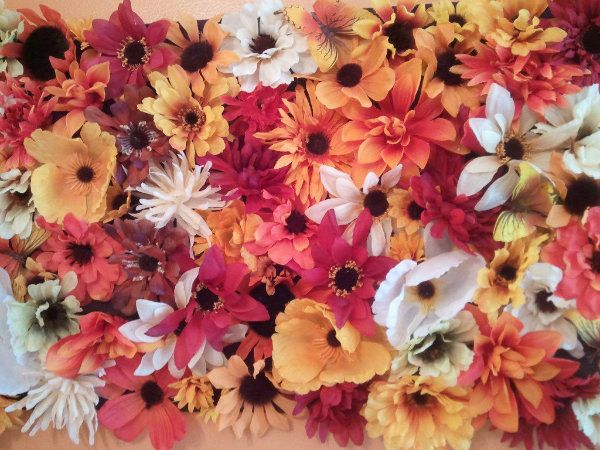 This is a fun project for wall spaces where you think need some color. My sisters painted their bathroom a cream-cicle orange and accented the walls with earthy brown burlap curtains for the windows, red and cream colored towels, white and beige mix-matched rugs and these vibrant vertical (faux) flower gardens. With bright orange walls, the bathroom wasn't anything short of colorful but adding the flowers gave it flair. Even if you're not big into DIY, these are very easy.
Directions:
To get:
15-20 small bundles of faux flowers (per board)
To do: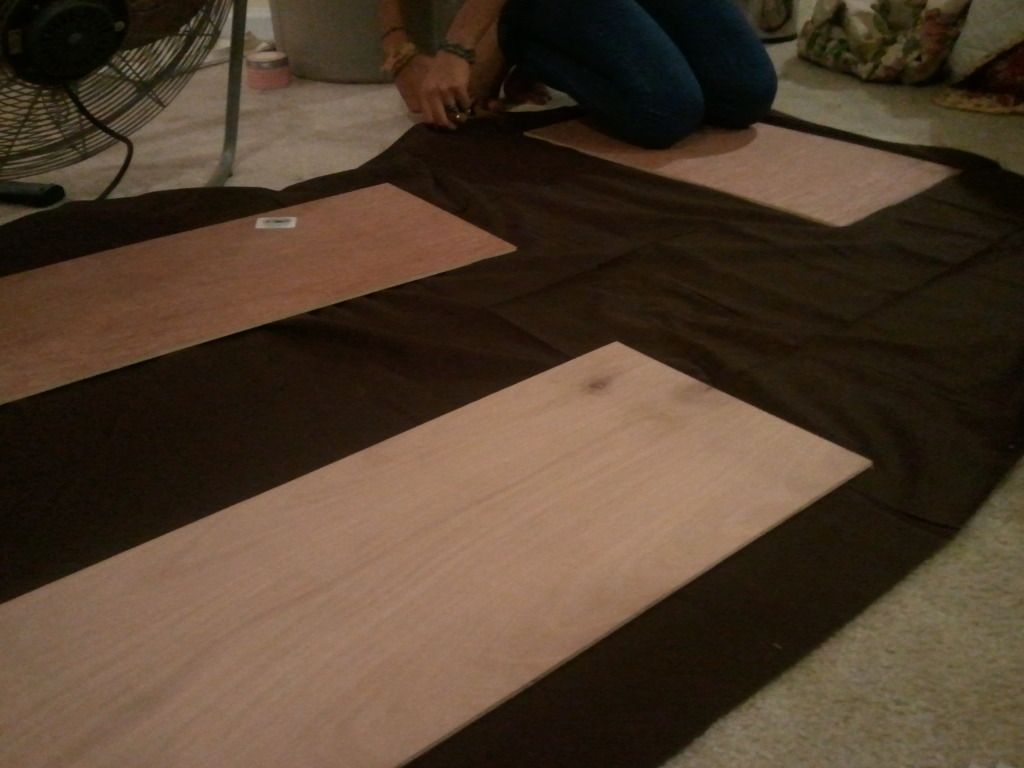 1. For the boards, I went to home depot and had the guys cut a 3x5 board into 3 pieces. Lay the boards flat on the fabric and cut out 2-3 inches wider than the length and width of the boards.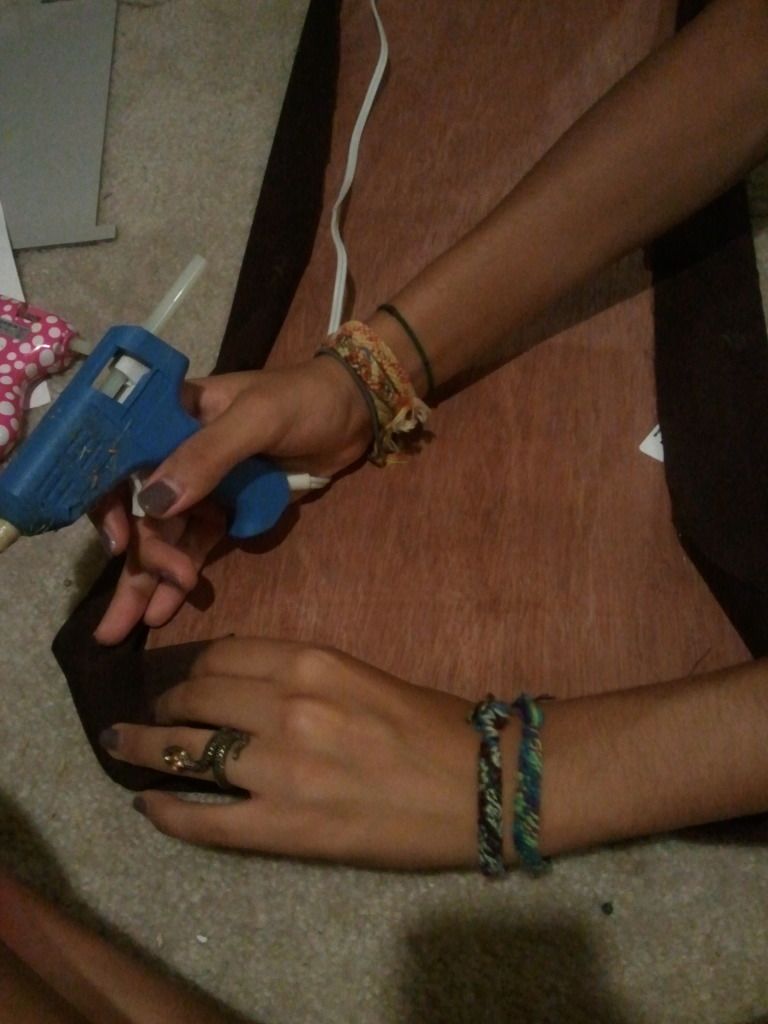 2. Fold over the edges of the fabric onto the back of the boards, pull taut and glue along the edge of the boards. Once dry, flip over to the fabric covered face of the board.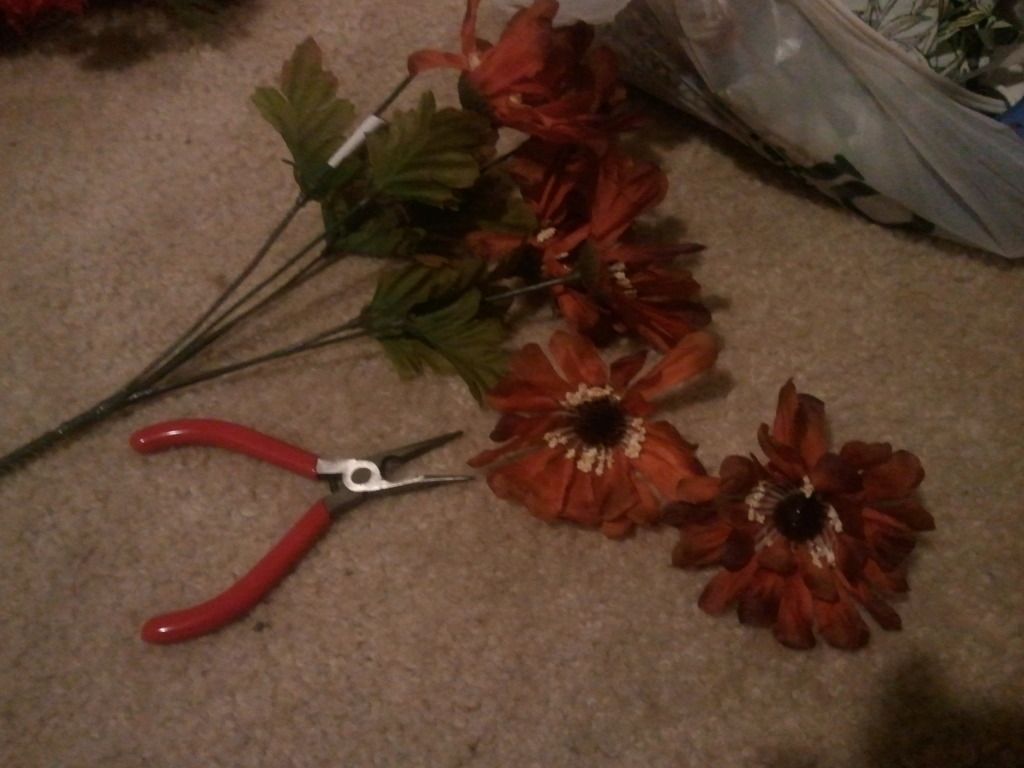 3. I bought about 50 small bundles of flowers from the dollar store. This was enough for three large boards. We used cheap flowers so we found that we were able to just pull off each flower by hand. If the flowers can't be pulled off of the "stems" then use wire cutters.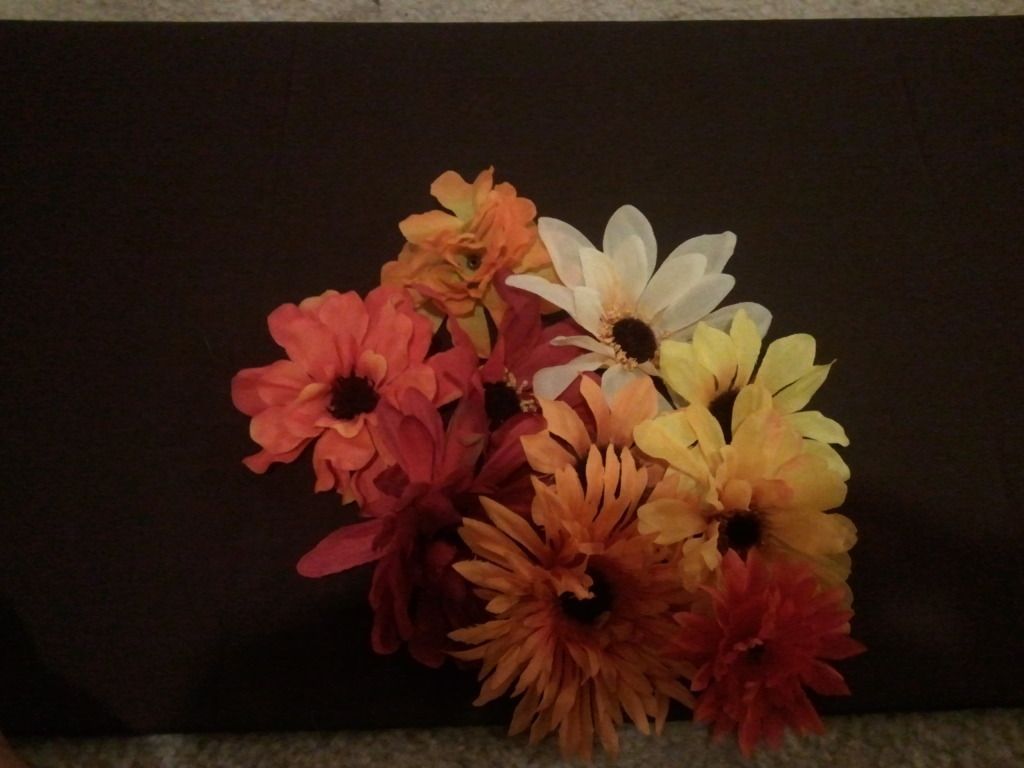 4. Once you have your pile of stemless flowers, glue each flower one by one onto the board with the hot glue gun. For one of the boards, we covered the entire thing. For the other two, we left some brown fabric showing through. Depending on the amount of flowers you have, you can space them out or clump them together as you please. It's a good idea to lay them down in an arrangement you like before you start gluing.
Results: