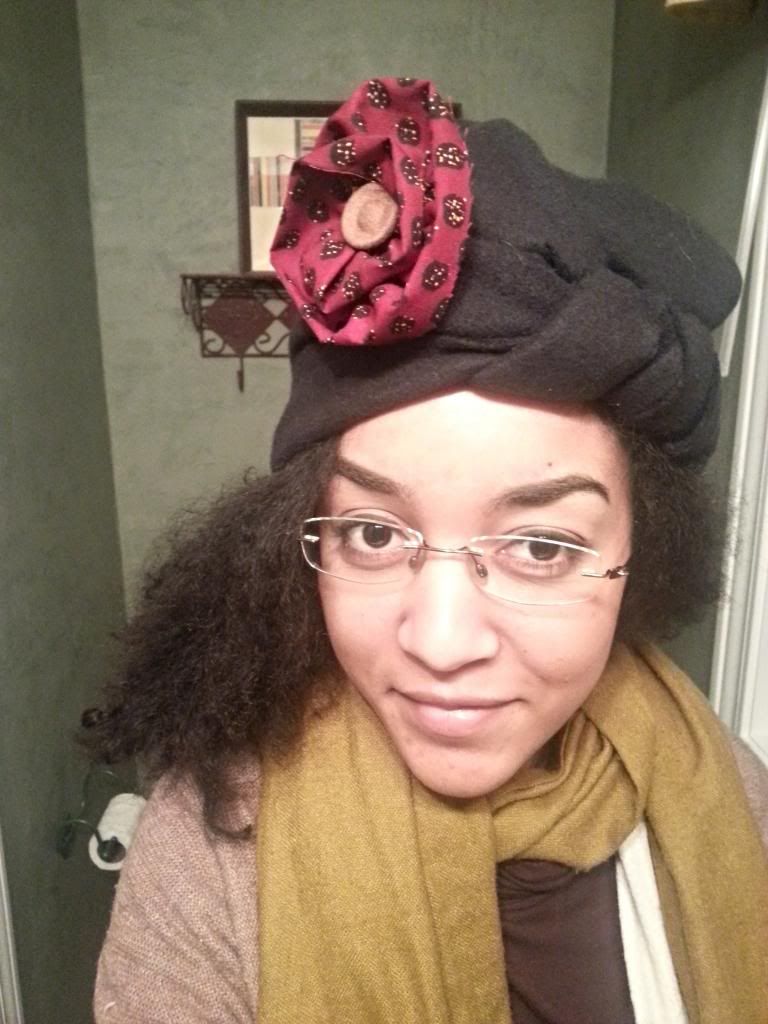 My mom has been recently diagnosed with cancer. But, to keep things on the bright side, my (amazing) aunt invited me to a day of dinner + hat making, so my mom will have funky hats to wear for if/when she looses her hair.
We decided to go with a turban style hat because they'll require the least amount of work (no tying...just putting it on) and they cover the whole head, really, so you don't need hair to pull it off :)
We followed this
Turban Hat DIY Printable Pattern by Rags To Couture
-- it looks a bit confusing in this picture, but it is very simple! The printable pattern calls for A4 paper...which we think is a British thing? We just printed it out on standard letter size 8 1/2x11 and cut the pattern out about a quarter inch larger. I suggest using felt or a knit fabric so it has a bit of stretch.
Overall...as long as you can both sew a straight line on a sewing machine and hand sew, you are good to go. And will be wearing fab turbans in no time...
The pattern:
To accent + feminize when the hats were done, we pinned on DIY fabric flowers. There's a million ways to make these. We chose what I think may be the simplest:
1. Cut a strip of fabric (the longer the strip, the bigger your flower. We used about 1 foot long strip of fabrics around 2" wide.
2. Baste stitch across the length of the fabric about a 1/2 to a 1/4 inch in from the length.
3. Gather the fabric by pulling one of the loose strings, then wrap the gathered strip loosely around itself until you're satisfied with the flower you've made -- and sew down in the middle.
4. Cover the center with a button (sew it or glue it down) and then you're good to go!