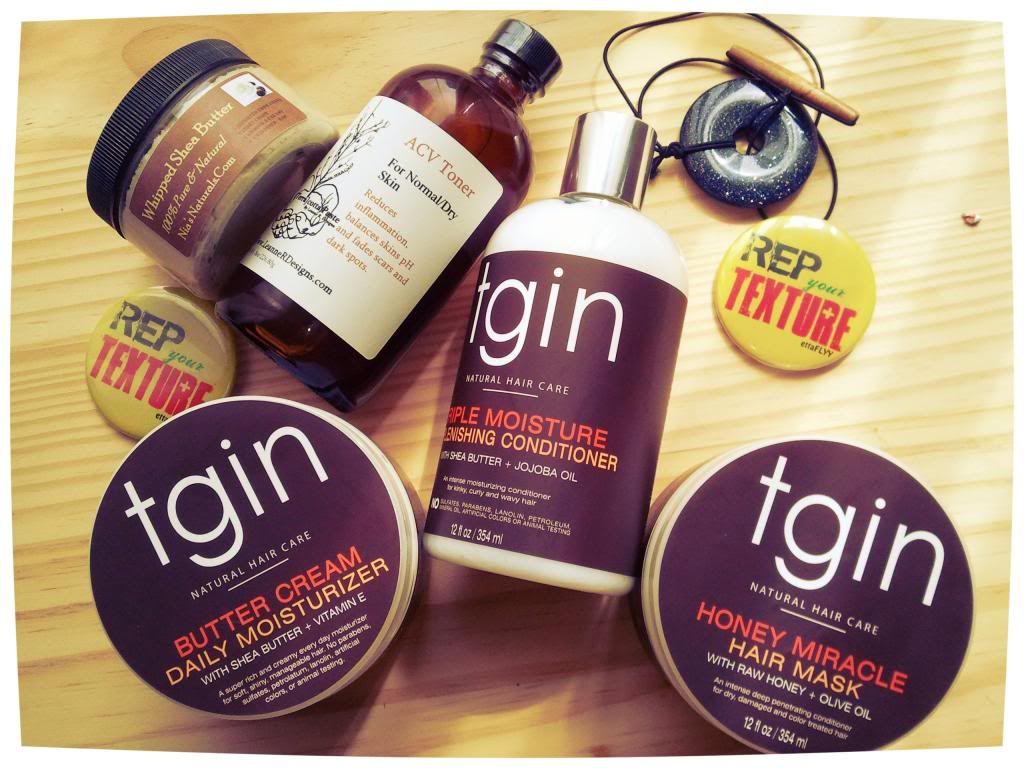 For the past few weeks I've been coordinating Naturally Yours Week and the UM Natural Hair Meet Up with the rest of the Naturally Yours team. The expo was on Friday and it turned out to be a great event with awesome vendors and a great turn out! This was the first official year of Naturally Yours, so hopefully it will continue on next year after we all graduate with a new exec board.
The expo agenda included a panel discussion with Chris-Tia Donaldson, founder and author of Thank God I'm Natural, Angela Hammond, sister loc specialist and consultant, and Maya Williams, University of Michigan alumni and founder of Naturally Yours. They all discussed their natural hair stories, triumphs, tragedies and extended insightful advice from different professional, social, and economic perspectives.
I was also super excited to meet Chris-Tia Donaldson for the first time ever since I've been working with her closely over the last year as a freelance blogger and social media coordinator. She has always had a number of products available for purchase on her website, but recently launched a new hair product line which has gotten rave reviews.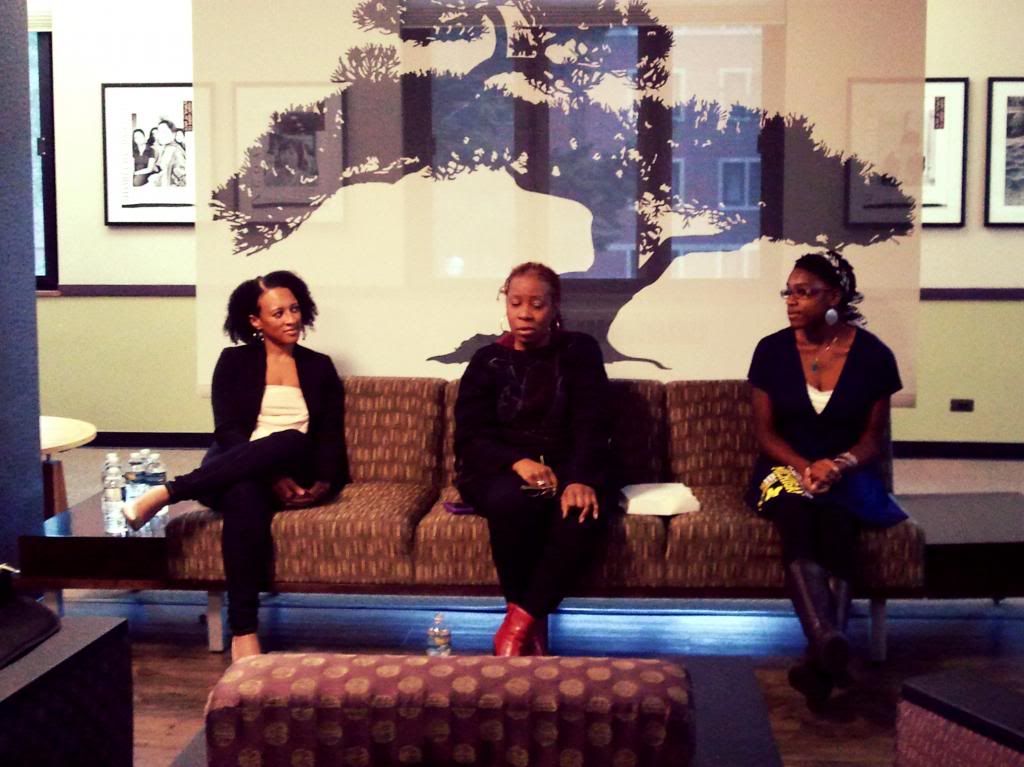 Chris-Tia Donaldson, Founder and author of Thank God I'm Natural
Angela Hammond, Sister loc specialist and consultant
Maya Williams, University of Michigan alumni and founder of Naturally Yours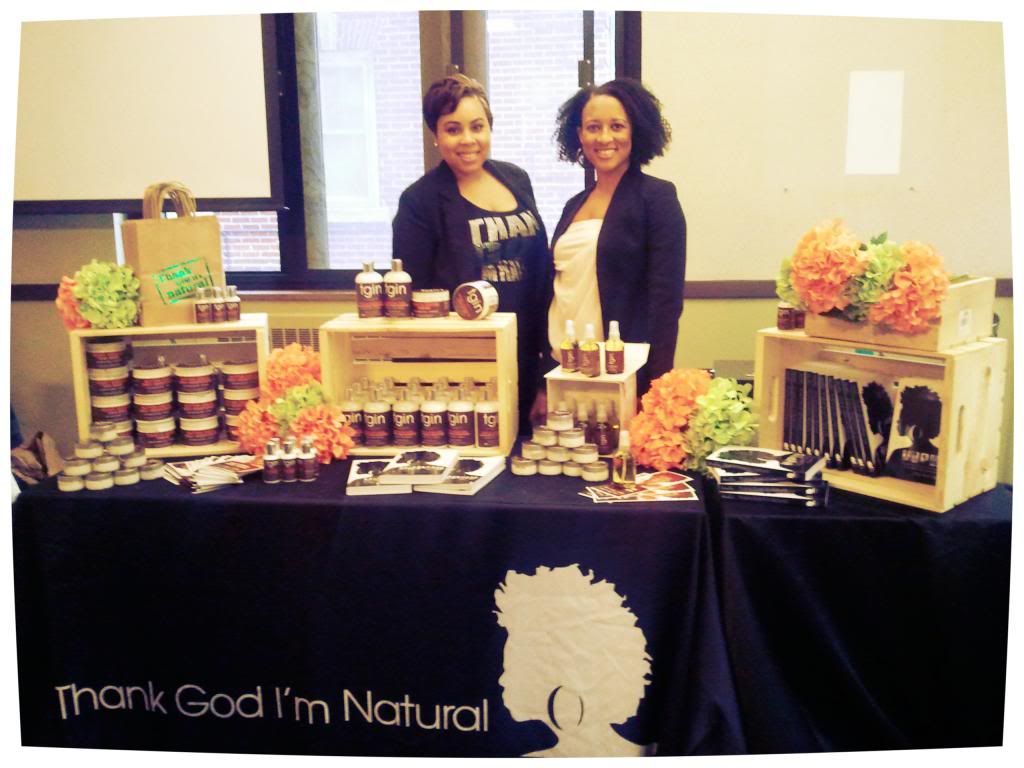 Thank God I'm Natural
Natural Hair Care Products
www.tginstore.com
Natural Body Products
www.niasnaturals.com
Herbal Elixers, Socks, Sprays
www.leannerdesigns.com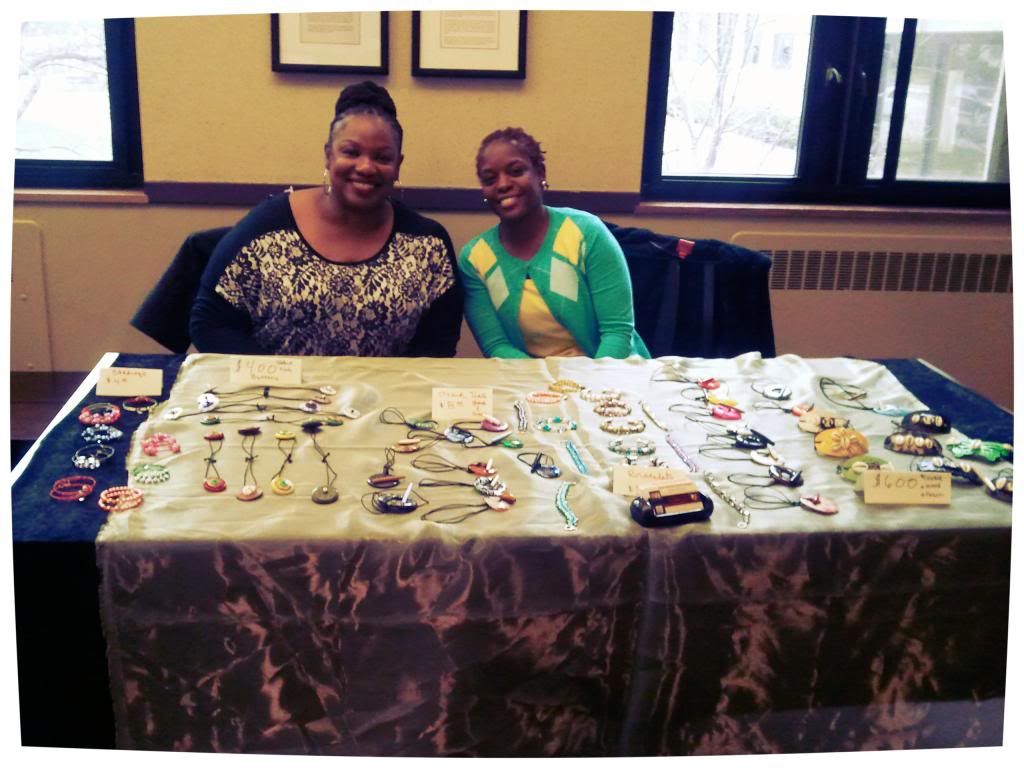 Brace Yourself Jewelry Designs
Jewelry and Hair Accessories
www.Asil90210.etsy.com
Apparel
www.ettaflyy.com
The Goodies:
I wanted to support all the vendors so I made sure to stop by every table and walk away with something! They had some interesting stuff! Here's everything I decided to try: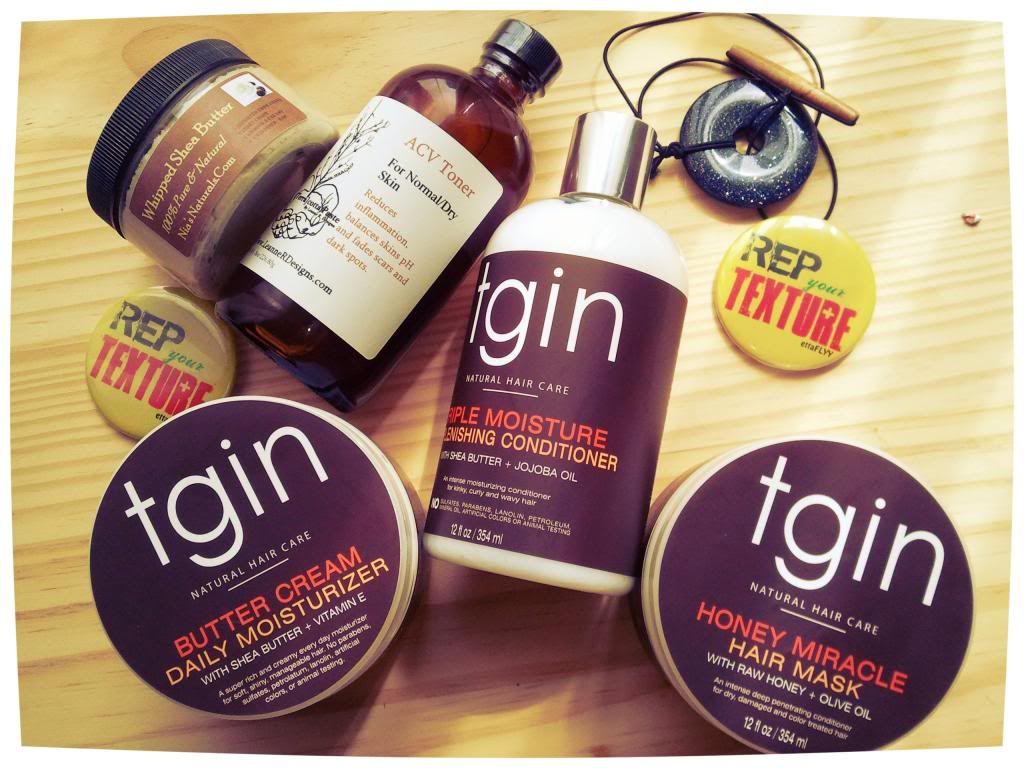 Butter Cream Daily Moisturizer by tgin
Honey Miracle Hair Mask by tgin
Triple Moisture Replenishing Condtioner by tgin
ACV Toner by Leanne R. Designs
Rep Your Texture pins by Etta Flyy
Hair Band/Accessory by Brace Yourself Jewelry Designs