These beachy loose waves have been my go-to style for my blonde hair so far. I find that when I wear it totally natural in what used to my go-to wash, diffuse, and tension blow dry (that sounds more confusing than it is!
Click here for the how to
), that it feels so rediculously DRY. And for some reason when I wear it in straighter styles it's much softer and at least feels more pliable and moisturized. I don't understand how this makes any sense!
I like this style because you can do it on wet hair, straightened hair, or a blow out -- or an old wash and go. And if you do straighten your hair, this is a good style to do in between washes so you don't have to keep straightening it repeatedly throughout the week. It looks cute out, in a messy side ponytail, bun, of half up do.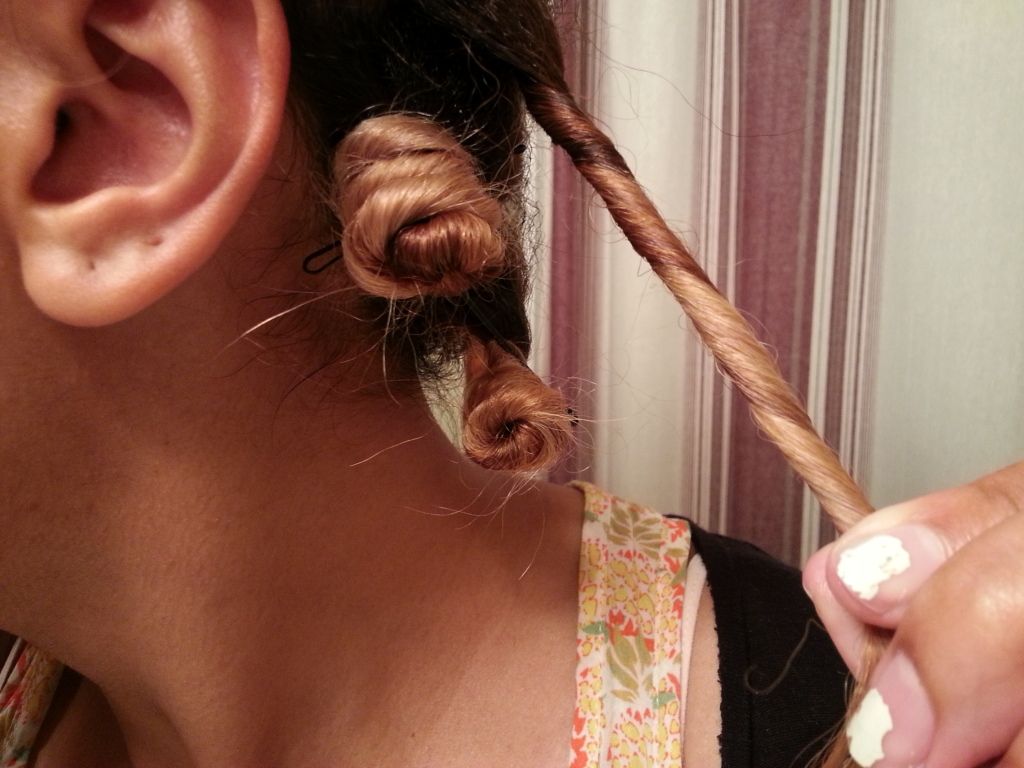 First, seperate your hair into 4-5 workable sections. Section by section, split each big section into 3-5 (depending on how thick, long, curly...your hair is) smaller sections. Twists the small secions into one strand twists as tightly as you can, and then wrap around itself into a bantu knot. Secure with a bobby pin if needed.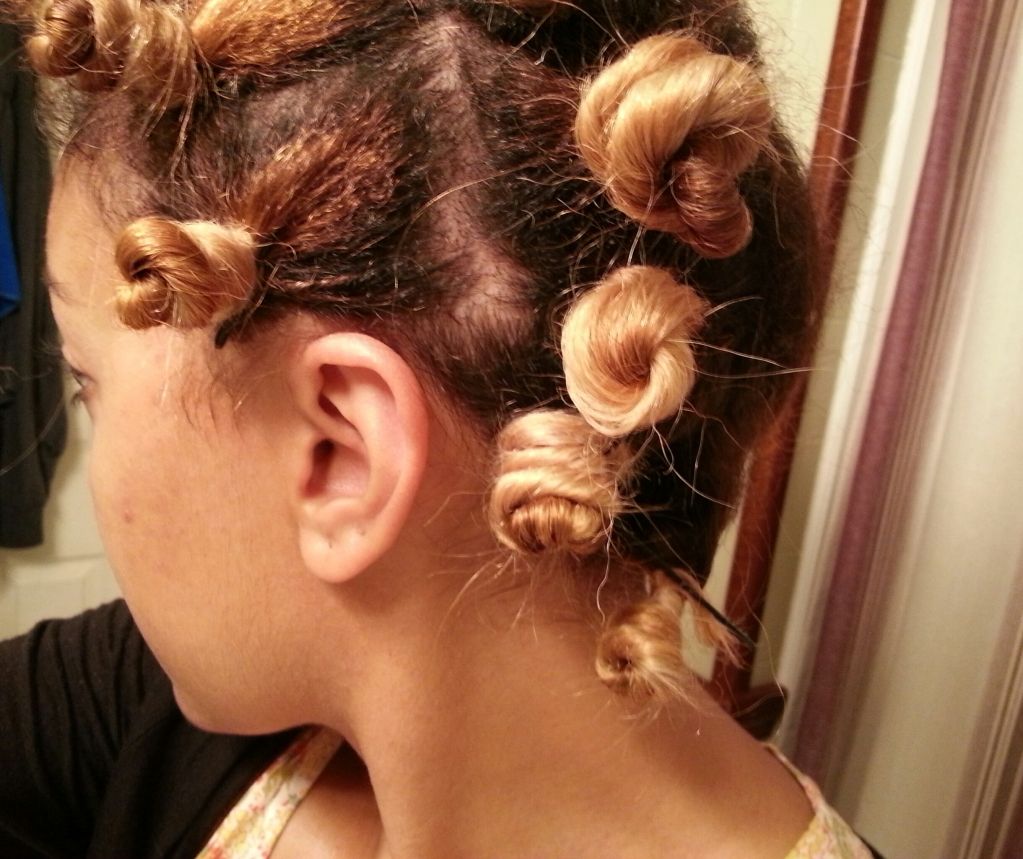 Do this around your whole head. In total, I had about 16-18 bantu knots. I do not use much product at all, a small bit of moisturizer, curl cream, and/or coconut oil will do! Leave the bantu knots in 6-8 hours overnight or until 100% dry (if applied on wet hair).
The next morning, gently unravel the bantu knots. If you want to loosen the curl/wave even more, you can run your straightener over the one strand twist -- while it's still twisted -- befores separating.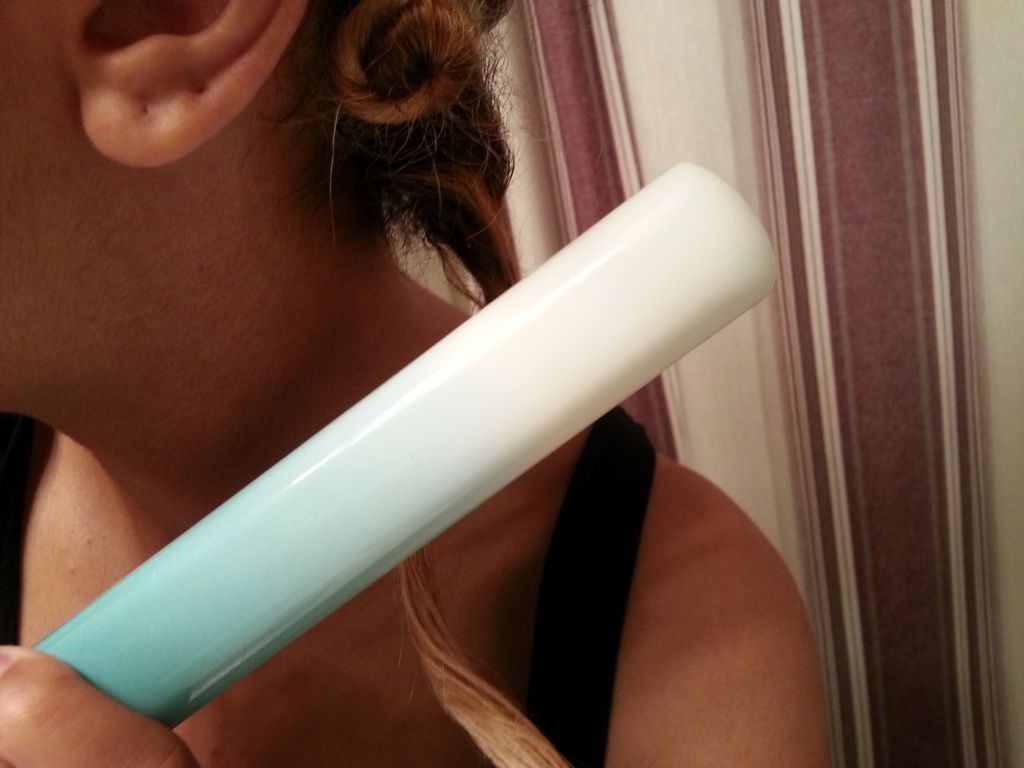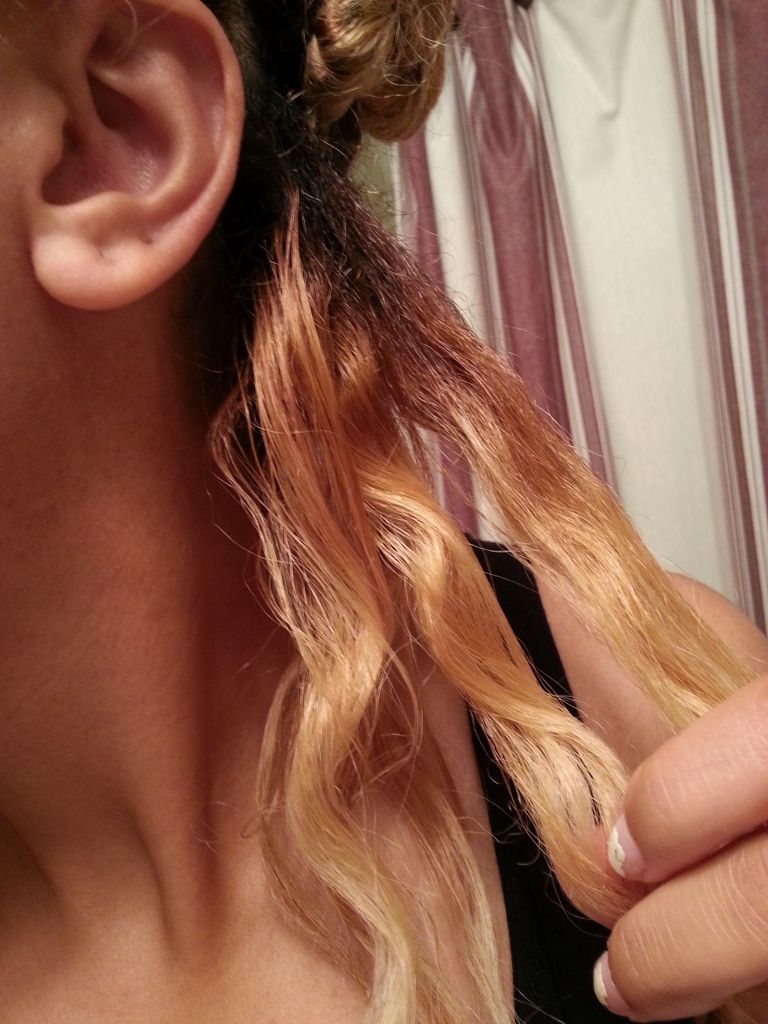 Gently separate the waves. To reduce frizz, rub some coconut oil on your palms and fingers.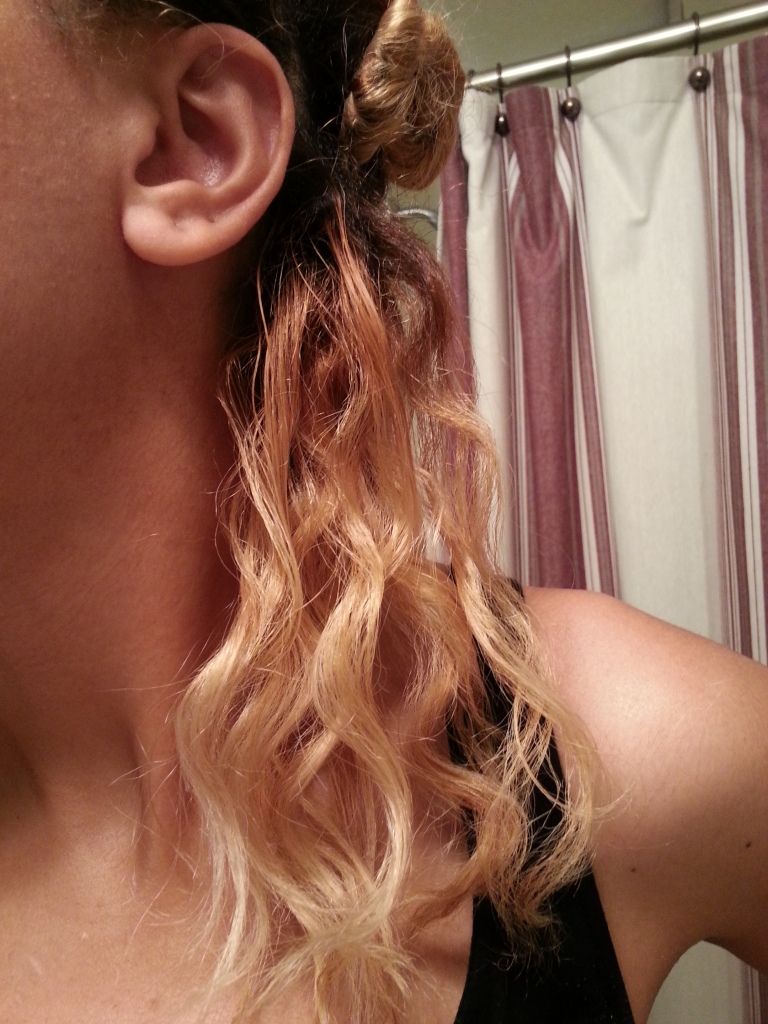 Do this to your entire head!
And there you have it! Even if your hair is damaged, it should now feel soft to the touch, pliable and moisturized. Be sure to add extra moisturizer or coconut oil to those ends...
Let me know how it goes!