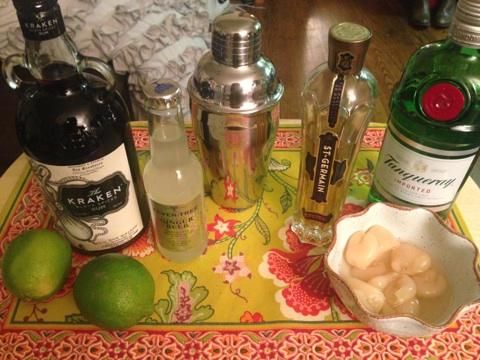 Of course football Saturdays with my friend and vlogger Rita from
The Rita Way
would be nothing short of Booji. Instead of watching the University of Michigan vs. Minnesota game, (which we won!) we drove to Plum Market and picked up ginger beer, lychee fruit, and sea food appetizers for a mini cocktail party -- for two.
We made our own versions of the classics dark & stormy and gin gimlet. They were both delicious! And perfect for our girls night in. And luckily...we remembered our recipes: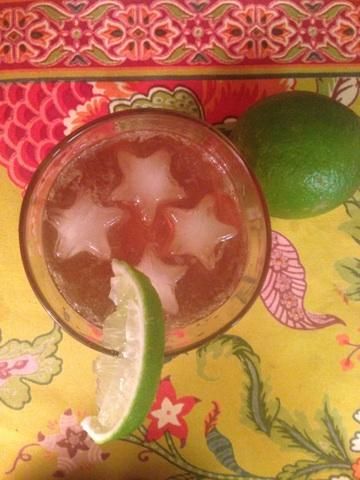 Dark & Stormy:
2 oz. The Kraken black spiced rum
3 oz. Fever Tree ginger beer (currently on sale at Plum Market)
0.5 oz fresh squeezed lime juice (about a little less than a quarter lime)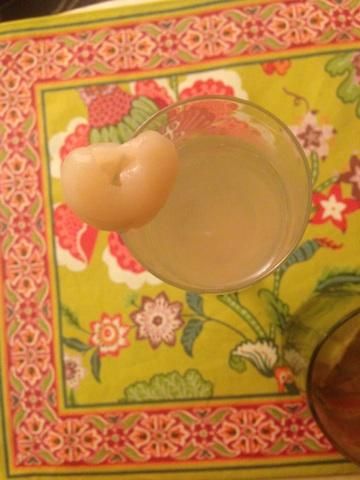 Lychee Gimlet:
0.5 oz fresh squeezed lime juice
0.5 oz lychee juice (we used the juice from a can of lychee fruit)
1 oz St. Saint Germain Elderflower Liqueur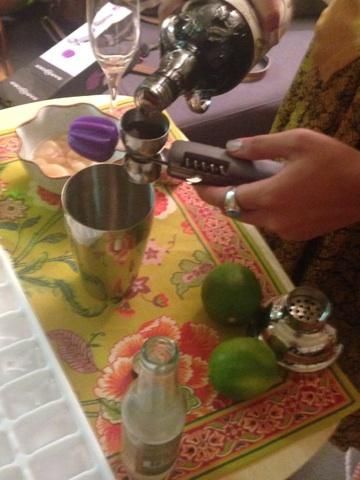 To measure, I used my new bartending tool...it's basically 10 utensils in one. Rita gave it to me for a birthday present. I don't have a bar set up yet. But when I do...it will have a permanent home. :) We paired our fancy cocktails with equally fancy brie, toasted baguette, and smoke salmon with cracked peppercorns along with shrimp cocktail.
To enjoy the Dark & Stormy, you have to like ginger. In all forms. Including liquid. It's delicious--with a strong spicy kick that makes it fun + interesting. I also loved the lychee + elderflower liquor combo. I love floral flavors in general and whenever I see or eat lychee, it immediately brings me back to Thailand. I never tried lychee fruit until I traveled there where they were super popular and cheap. We probably ate them everyday fresh from the local markets wherever we roamed. So naturally, I enjoyed the lychee gimlet just as much. Yum...
<3