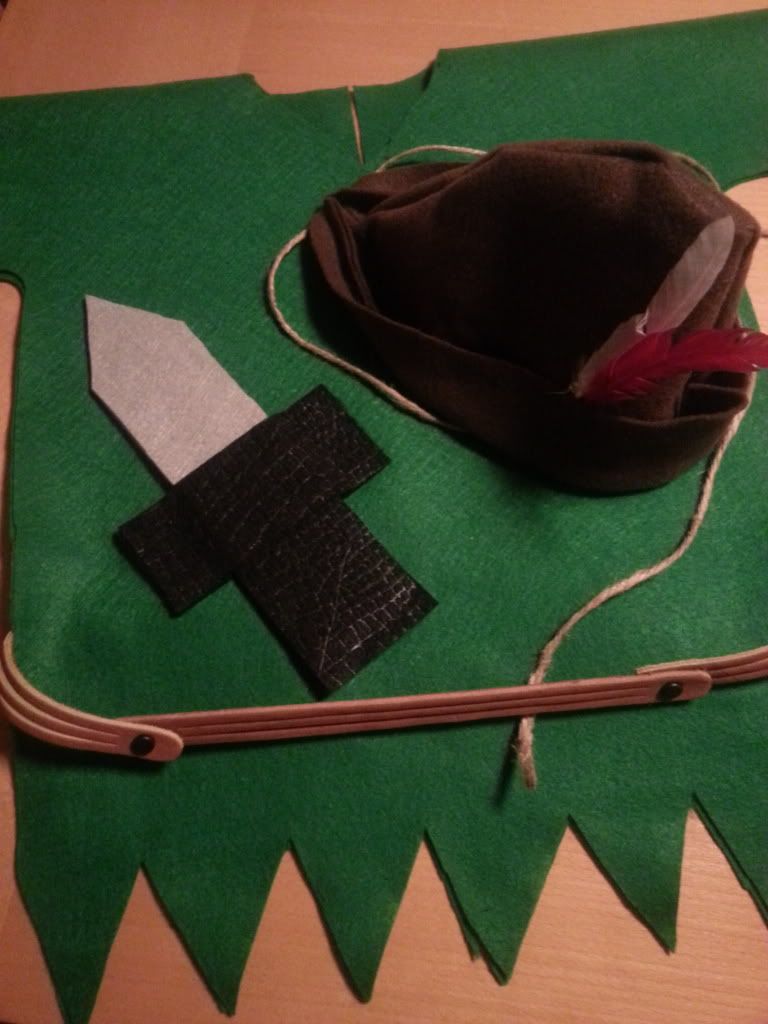 Today I helped my cousin make this DIY Peter Pan costume for her baby/my baby cousin. Complete with the feather-in-hat, belt, and sword. Just add tights. It's not totally finished yet...and baby has yet to try it on...but so far so cute!
We got the pattern idea from
Make It & Love It
. We didn't stick to her pattern exactly...and probably used a little bit less effort...(ours is sew-less, and involves hot glue)...but I think it was a success. No idea what I'll be...but at least baby does.