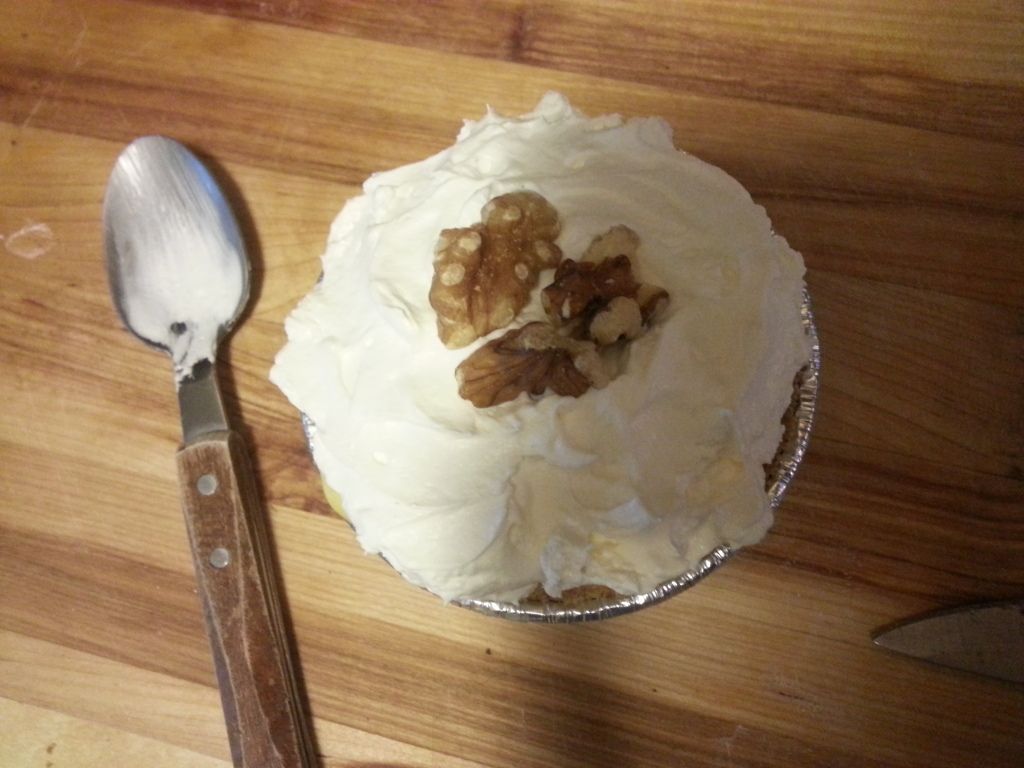 I think banana cream pie may be my favorite pie! The bf and I were inspired to make this after having the banana cheese cake from Cheesecake Factory (my favorite) and didn't quite get a substantial enough fix of banana because it was too good. We made the mistake of sharing one.
Anyway...banana cream pie is yummy but very easy to make if you cheat like we did and use Jello pudding mix. The secret is to mix the banana cream flavor with vanilla--otherwise the banana cream flavor alone is a bit overkill and tastes too concentrated. Mixing it with equal parts vanilla pudding makes it way better.
You will need:
2 + 3/4 c. milk
1 vanilla Jello pudding mix
1 banana cream Jello pudding mix
Mini pie crusts
1-2 bananas
Cool whip (or whipped cream)
1/2 c. crushed walnuts
*If you don't want to make as much, use half the milk and half the Jello pudding mixes
First mix the milk and Jello mix for a few minutes until smooth. Let sit for a few minutes until it sets. Line the pie crusts (already prepped and baked) with 3-4 banana slices and a teaspoon or so of crushed walnuts.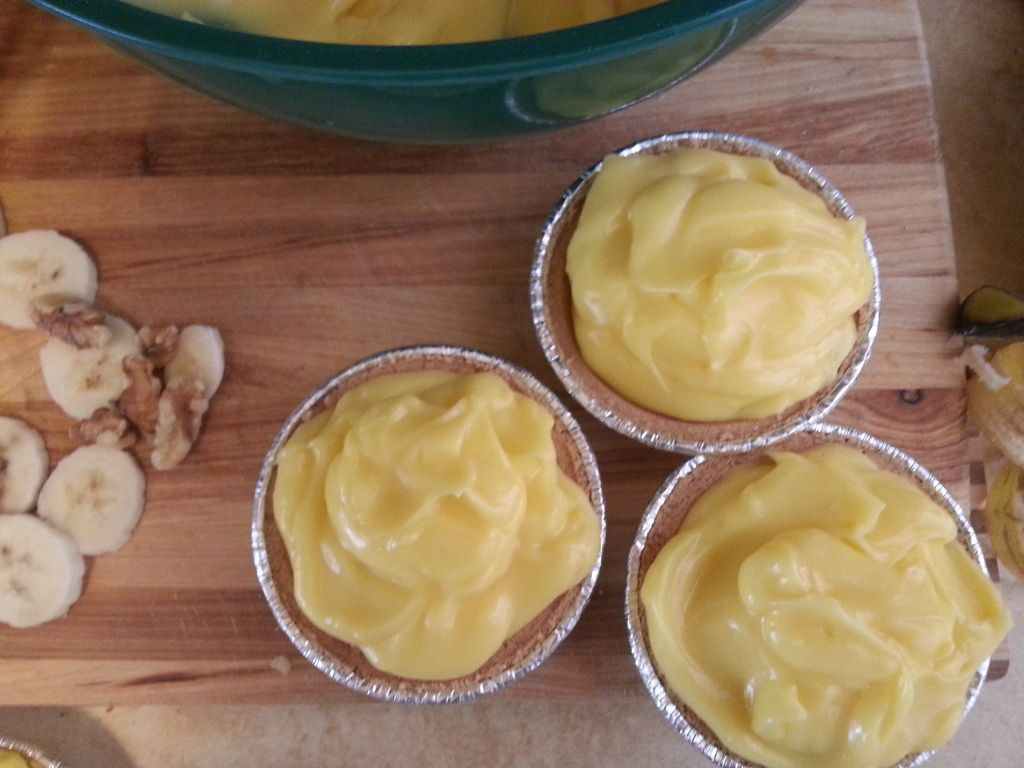 Then top with the pudding mix and let these sit in the fridge for around a half hour.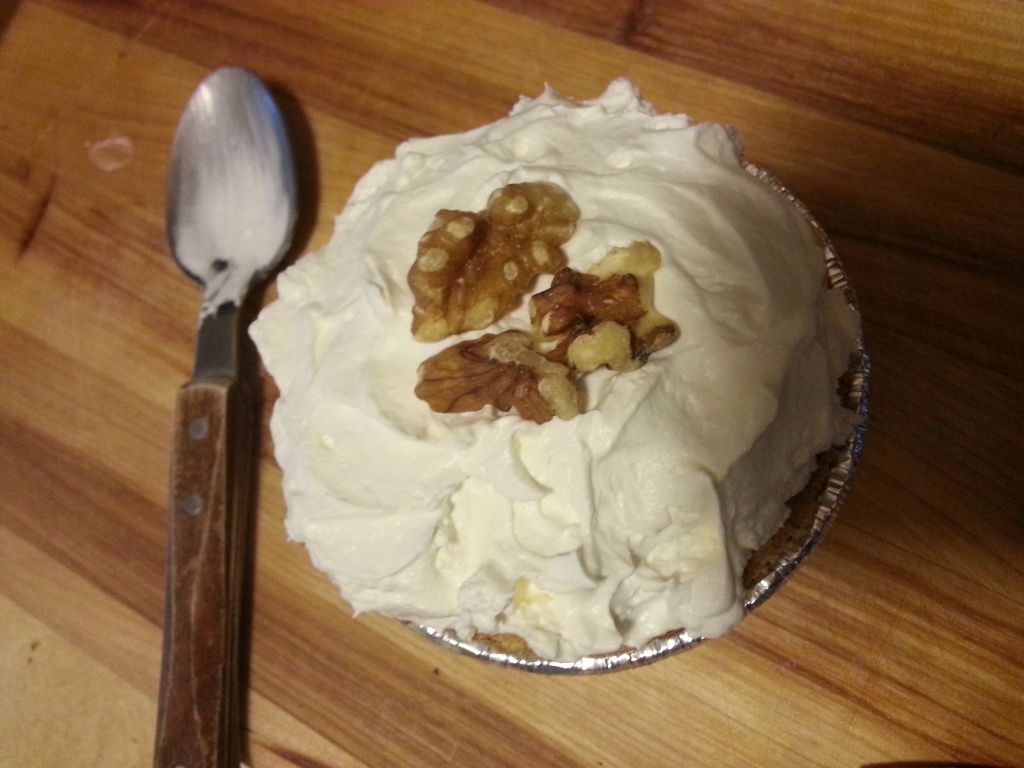 When ready to serve, take out the pies and top with whipped cream, then sprinkle with crushed walnuts as a topping.
And that's it! It's very simple...and delicious. Admittedly, it's probably got nothing on Cheesecake Factory's banana cheese cake. But it is something!
Enjoy!